Puerto Rico is an unincorporated territory of the United States located in the northeast Caribbean Sea. Its name means "Rich Port" in Spanish, and it's a place with increasingly growing tourism. Swimming and beach activities are placed high on the list of things to do when visiting. It might be a good idea to find out more about these activities beforehand. Here are the answers to some of the frequently asked questions about Traveling to Puerto Rico.
Does Puerto Rico Have Good Snorkeling?
Puerto Rico's archipelago offers some awesome snorkeling spots. The marine life is rich and diverse around the island, and the waters are tame. You'll be able to see many colorful, tropical fishes. Some of the reefs are easily accessible from the shore, but you will need a boat to go to the farther ones. Have no worries though, there are plenty of boats to rent around the island. Diving equipment is also largely available for buying and renting. The most famous spots for snorkeling are near Culebra island and on the west coast of the main island, near the town of Rincón.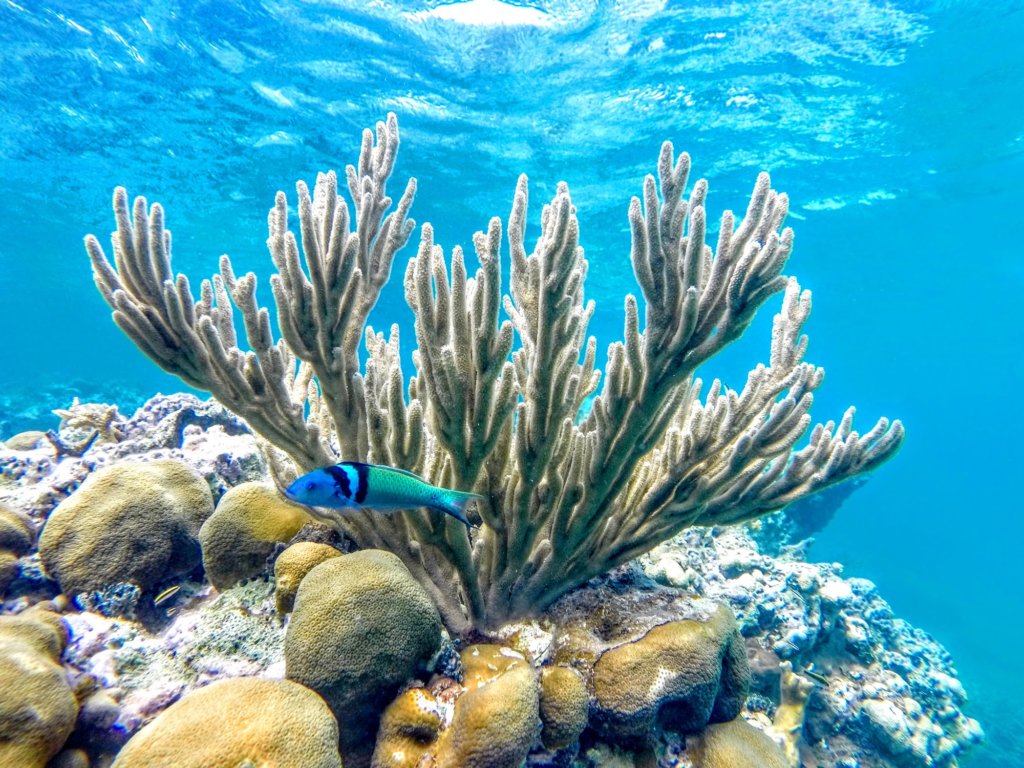 Is Traveling to Puerto Rico Save? Are There Any Sharks in Puerto Rico Waters?
A lot of people saw the movie "Jaws" at least once. This fuels a big fear of sharks for everyone. You just can't relax while swimming or surfing. So, are there any sharks near Puerto Rico? Yes, but there is no reason to be afraid. You just need to take the usual precautions. The last recorded shark attack in Puerto Rico was recorded in 1924. The waters around the island are shallow and clear. Most of the sharks around Puerto Rico are relatively small nurse sharks. They generally hide in the reefs and feed on smaller fish. It's very unlikely that you'll encounter a shark here, but it's always smart to be careful and stay close to the shore.
Where Is the Clearest Water in Puerto Rico?
Cayo Aurora, also known as Gilligan's Island is the number one contender for the clearest water in this archipelago. This place can be found near the town of Guánica. It's included in Guánica's Biosphere Reserve, but it's not an official beach. You will be able to swim around this small island easily, which makes it a perfect spot for inexperienced swimmers and snorkelers. Numerous mangrove trees that grow here provide a lot of cozy spots for relaxing.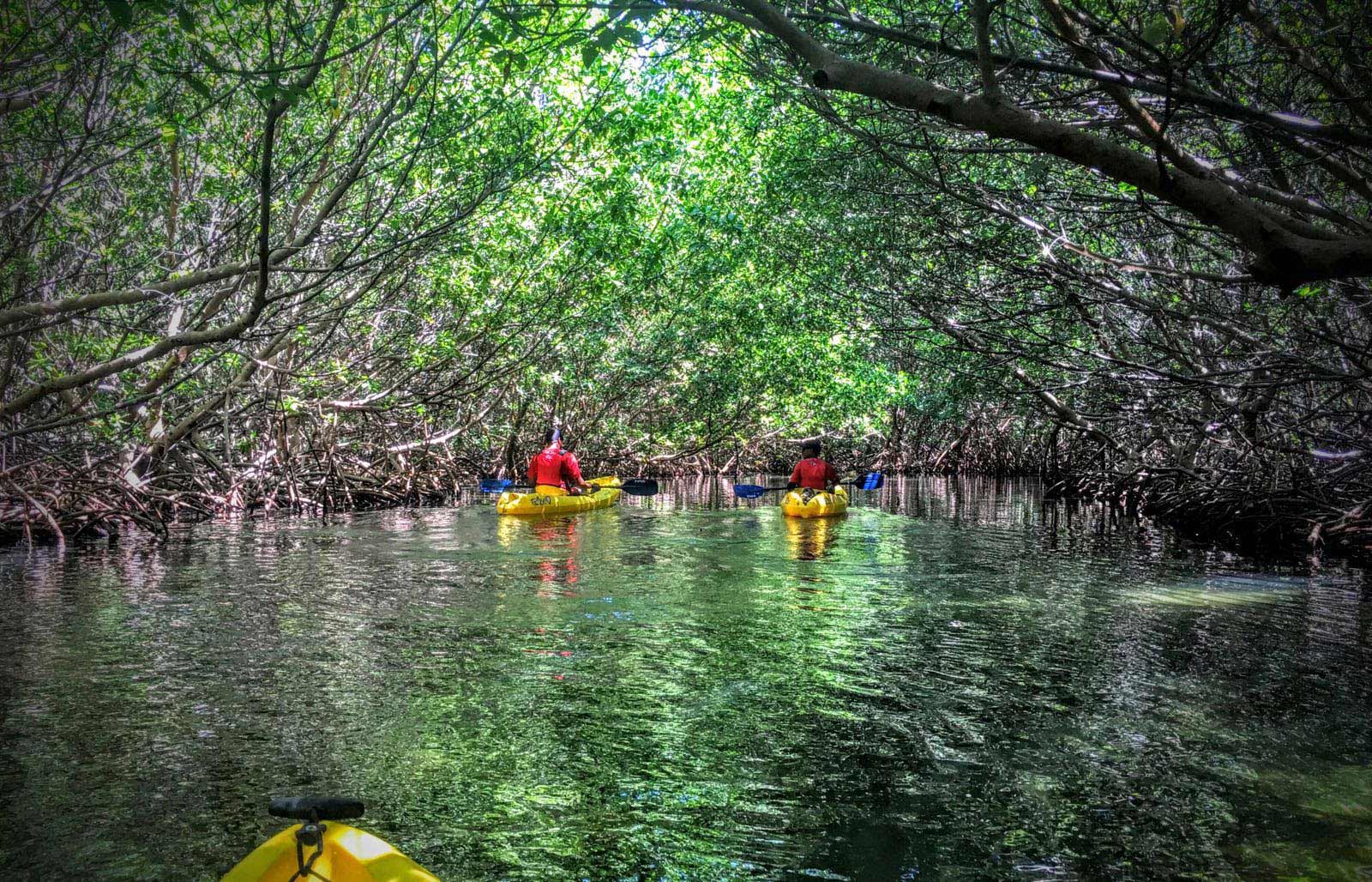 Can You Swim With Turtles in Puerto Rico?
Yes, you can! Sea turtles can be found close to many reefs surrounding Puerto Rico. Many companies offer you boat rides to these spots, and there is a high chance that some sea turtles will be there. You can observe, swim around the reefs with the turtles, and take photos of these majestic creatures from up close. You can also experience the turtle nesting season from February to August. The turtles like to nest here, and they can be seen on the beaches of mainland Puerto Rico and its outlining islands. The turtles don't seem to mind all the attention, but you should be careful not to disturb them.
Take a look at Kayaking Puerto Rico tours and book the best one!