Finding family-friendly activities that cater to everyone's needs is no easy task. That's why ensuring your travel destination offers many family-friendly activities is essential. One such tourist destination is Puerto Rico. This tropical paradise has something to offer to every member of your family. From soaking up the sun on the pristine beaches to enjoying beautiful nature trails, Puerto Rico is a paradise for every family. Read on to discover the best family-friendly activities in Puerto Rico that will create lasting memories for children and adults alike.
Soak Up the Sun on Kid-Friendly Beaches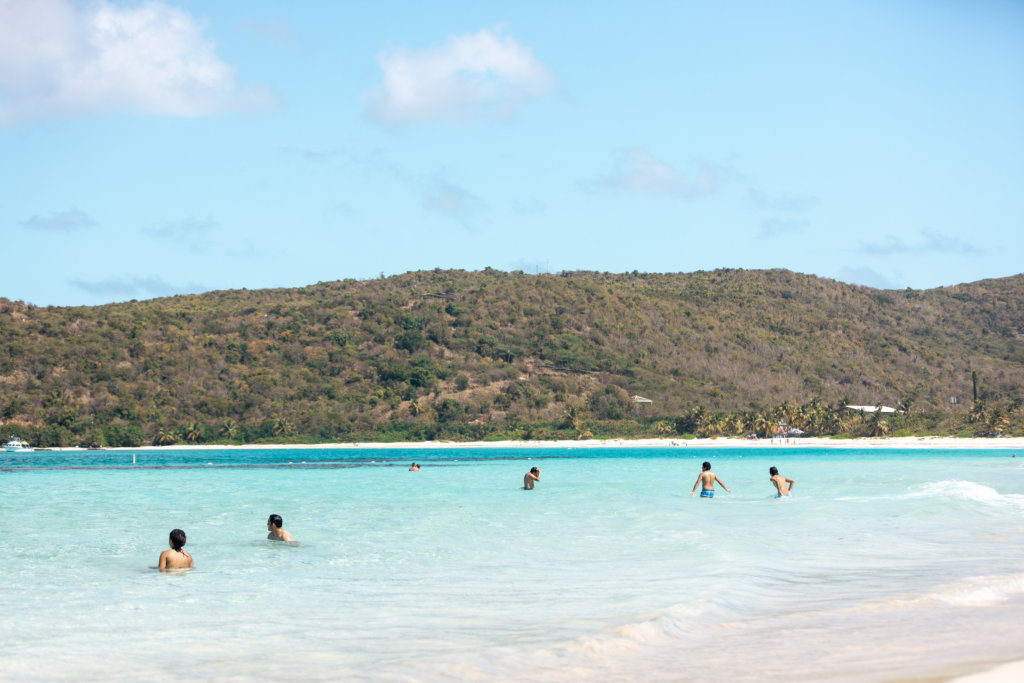 One family-friendly activity you can't miss out on during your Puerto Rico adventure is exploring the kid-friendly beaches. Puerto Rico boasts an array of breathtaking beaches that are ideal for families. One such beach is Flamenco Beach. Its calm waters and soft white sand make Flamenco the perfect spot for your kids to swim, soak up the sun, and play. Apart from Flamenco Beach, Puerto Rico boasts an array of other kid-friendly beaches, including:
Condado Beach

Luquillo Beach

Verde Beach

Playa Pena Blanca

Escanbron Beach
These best beaches in Puerto Rico are easily accessible and well-equipped with amenities like shops, restaurants, and cafes.
Bioluminescent Bays
This enchanted island is also home to some of the world's most popular bioluminescent bays. Exploring these bays with your kid will be a memory they will cherish forever. Your kids will be able to experience a natural phenomenon. These bays have bioluminescent microorganisms that emit light when disturbed. Puerto Rico's famous bioluminescent bays include:
La Parguera in Lajas

Laguna Grande in Fajardo

Mosquito Bay in Vieques
Explore the El Yunque National Rain Forest
Another family-friendly way to explore Puerto Rico is by visiting the El Yunque National Rain Forest. The El Yunque National Rain Forest is the only tropical rainforest in the United States National Forest System. El Yunque has magnificent nature trails, lush greenery, unique wildlife, and cascading waterfalls. The good news is that these hiking trails cater to different difficulty levels. This means that each family member can explore this rainforest's beauty.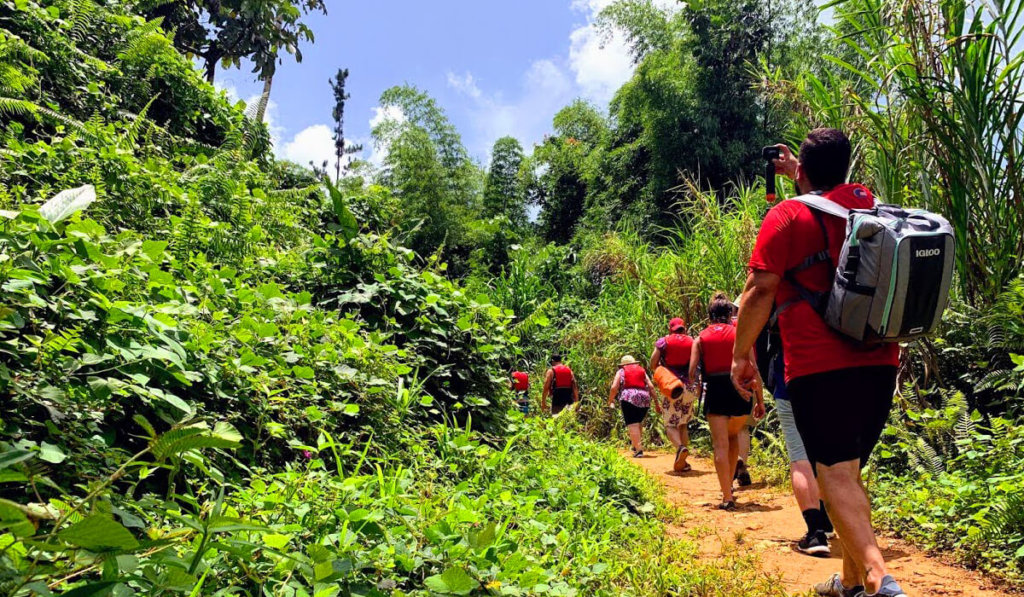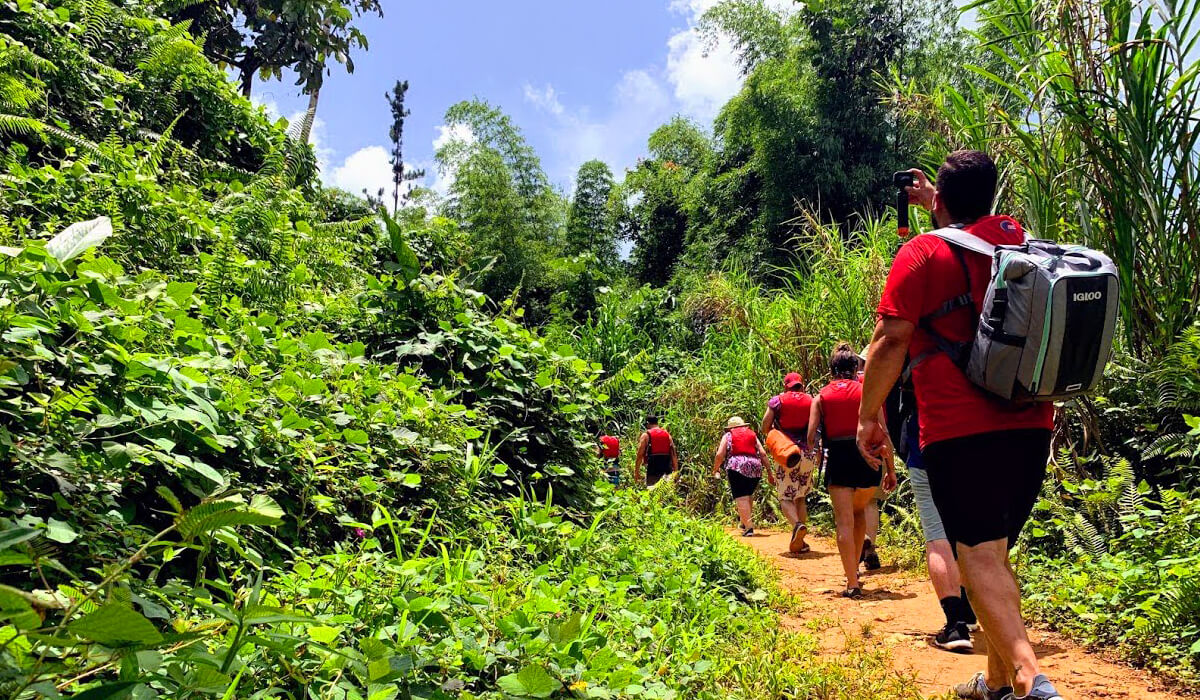 Indulge in Local Cuisine
One of the highlights of any vacation is trying local cuisine; your Puerto Rico adventure should not be any different. So, ensure you experience Puerto Rico's traditional dishes, such as mofongo. Mofongo is a tasty combination of fried plantain with mashed garlic and crispy pork skin. You can also take your family on a culinary journey through the streets of old San Juan.
Explore Puerto Rico's Geological Wonders
Apart from its pristine beaches and delicious cuisine, Puerto Rico is also known for its remarkable geological wonders. One of this enchanted island's most iconic geological features is the Cueva Ventana. This cave, also known as the window cave, is located in Arecibo and offers visitors a mesmerizing view of the Rio Grande Valley and the surrounding landscape. Another geological wonder worth visiting with your family is Cueva Clara. This cave is part of the Cueva Ventana channel that offers guided tours to explore its formations, rich history, and chambers. Before you leave Arecibo, you can also explore Cueva Del Indio. This archaeological site will provide a glimpse into this area's rich history.
Kite Flying
Kite flying is another popular kid-friendly activity in Puerto Rico. If the weather conditions are favorable, you can let your kids fly kites in the expansive fields of El Morro fortress. In the meantime, dazzle at the stunning ocean views and Old San Juan. Alternatively, take your kids to kite-flying festivals and events in Puerto Rico. These festivals also feature competitions, kite-making workshops, and other family-friendly activities. The best time for a kite-flying adventure in Puerto Rico is during the windy months. Other kid-friendly beaches in Puerto Rico where your kids might enjoy flying a kite include:
Crash Boat Beach in Aguadilla

Playa Buye in Cabo Rojo

Isla Verde Beach in San Juan

Luquillo Beach in Luquillo
Discover Ancient Culture
Immerse your family in Puerto Rico's rich history by visiting the island's historic forts. One must-visit attraction is Castillo San Felipe del Morro. This UNESCO Heritage Site in San Juan offers breathtaking ocean views. It will also provide an educational and interactive experience for your children. Let the imagination lose as they explore the stunning maze of tunnels and learn about the island's past.
Final Thoughts
Puerto Rico is hands down the most suitable destination thanks to its multiple family-friendly activities that cater to all ages. Are you ready to create amazing memories with your loved one? If you are, let Kayaking Puerto Rico take your excursions to the next level. Our guided tours are designed to keep your family safe. Discover what you can expect from us below: 
Award-winning tours and excursions

Competitive prices

Local guides

Various transportation options

Friendly and fun guides

Knowledgable team