Frequently Asked Questions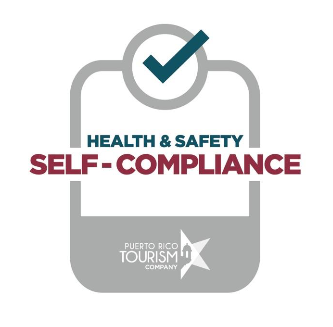 Kayaking Puerto Rico is fully committed to our guests and employees safety and health. As of March 2022, our measures have been updated to comply with current government instructions:

Mask & Temperature Check
Due to the positive recovery from the COVID-19, the Government of Puerto Rico has eliminated the restriction on the use of masks during registrations and tours. Body temperature will no longer be controlled during our check-in. However, it is important to note that on public transportation aboard de Ferry to Culebra you may still be required to wear a mask, apply hand sanitizer, and keep social distance.
Stringent Cleaning
All equipment such as lifejackets, paddles and contact surfaces on watercraft and check-in areas will be thoroughly disinfected before each use. Snorkeling equipment will be specially disinfected and cleaned in a rigorous 3 stage process.
Wellness Checks
Employees receive daily wellness checks to ensure they are healthy and symptom-free. If you or anyone in your group is experiencing symptoms, we will work directly with you to cancel or reschedule your tour. 
Social Distancing
Social distancing is still recommended between families but not compulsory. Please note that there may be times that our guides may need to assist you, which will prevent them from maintaining a 6-foot distance. 
Private Watercrafts Only
Participants of Mini  Boats will be paired with guests from their same reservation or family only. However, for kayaking we provide two-person kayaks and we have a limited capacity of two (2) single kayaks per excursion. Please note odd number reservations will be merged with other odd number families during the tour. 
STANDARD
We have a 48-hour cancellation policy for all of our excursions. Up until 48 hours before check-in time, you may change your reservation or cancel it for a full refund. Cancellations made in less than 48 hours before check-in time, late arrivals, and "no-shows" will maintain a full charge. All cancellations must be made directly with Kayaking Puerto Rico by telephone or email.
This policy also applies to cruise ship passengers.
GROUPS OF 10 OR MORE GUESTS
Groups of 10 or more guests must cancel at least 2 weeks prior to the date of the excursion in order to receive a full refund. Cancellations of groups made in less than 2 weeks prior to the excursion date will maintain a full charge on any spaces we are unable to resell. Guests that are no-shows or late arrivals will receive the full charge.
WEATHER CANCELLATIONS
If we are forced to cancel a tour due to weather conditions, we will offer you the solution that best fits your needs and upon availability, including rescheduling to another date, booking another tour, or full refund. That said, be aware that we are the ones that determine cancellations due to weather conditions. Please do not make the mistake of deciding not to attend because you think the weather might not be acceptable, as you will still be charged if the excursion goes out. If you ever have a question about the weather conditions, please call us to confirm.
If we need to cancel an excursion due to weather conditions we will call to notify you as soon as possible, however please note that due to the sometimes unpredictable weather in the Caribbean, cancellations may be done the same day on site.
FINAL NOTE

Due to the unique nature and small size of our groups, we are forced to remain firm about our cancellation policy. Consider that on the day of your excursion we will be there, on site, waiting, and ready to serve you. Regardless of the cancellation reason, our time and fixed costs are already invested; we may even have turned down other customers by holding your space. Thank you for understanding!
Transportation and Driving Directions
Questions about each tour
I have a question that's not answered here…

Great, let's hear it! Please call us at 1-787-245-4545 or visit our CONTACT US section.