Now is one of the best times to embark on your long-awaited travel adventure. Popular destinations are less crowded, and the weather is at its finest. Also, they are likely more affordable than during other months of the year. If you are looking for a destination offering a perfect blend of natural beauty and thrilling outdoor activities, your search should start and end with Puerto Rico. Also known as the island of enchantment, Puerto Rico is a paradise for outdoor enthusiasts. From its lush rain forests to the vibrant coral reefs, Puerto Rico has something to offer for every adventure seeker.
Join us, and let us take you on a journey into the wonders of Puerto Rico. We'll explore its thrilling outdoor activities and highlight why Puerto Rico is among the ideal destinations for your next adventure.
Boat Tours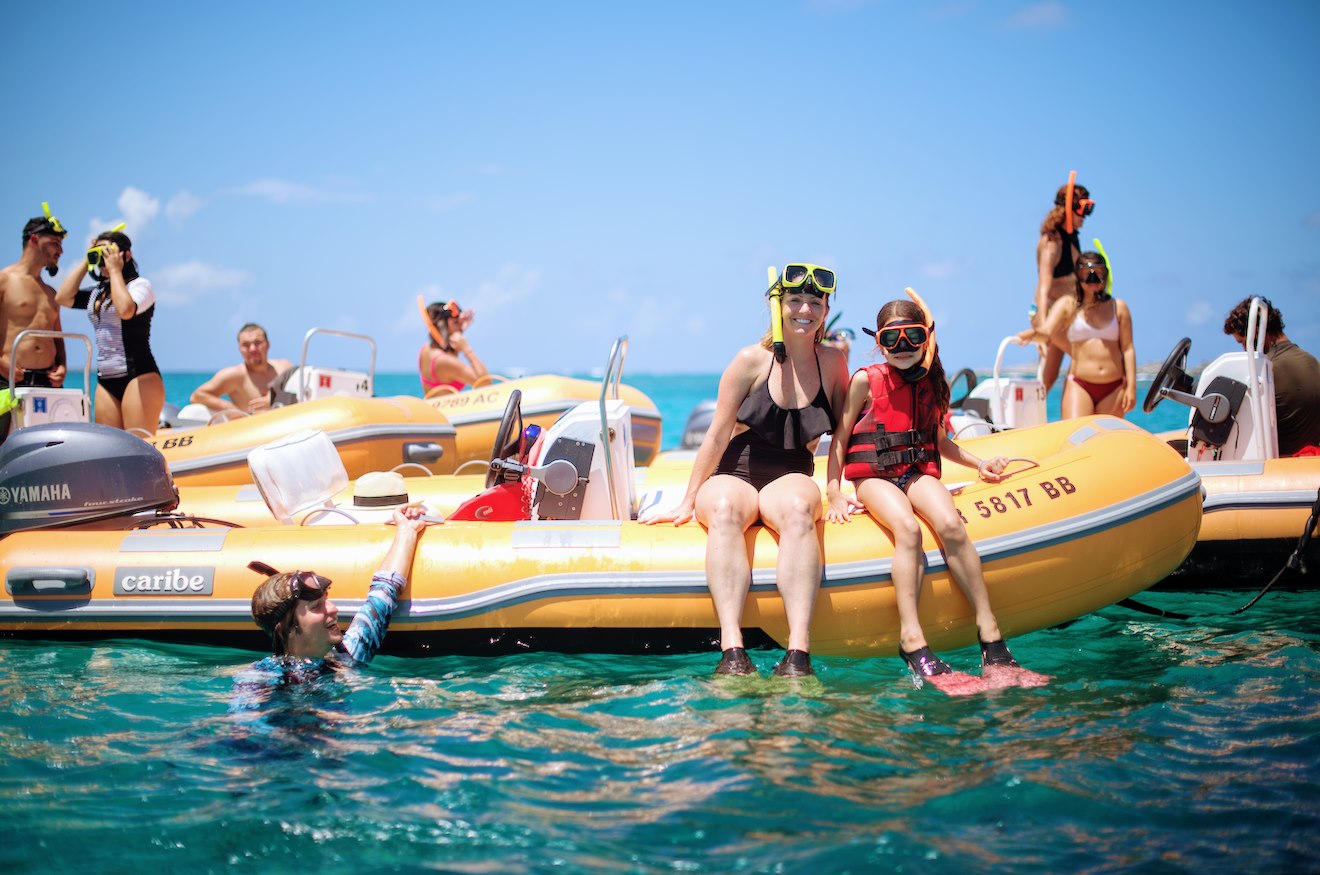 Puerto Rico is home to some of the best beaches in the world. You will be greeted by the island's coastal beauty from the minute you set foot there. There is no better way to explore the island's hidden gems and diverse marine ecosystems. A boat tour will take you to the island and caves surrounding this enchanting island. Some islands you must explore during your Puerto Rico excursions include Vieques, Icacos Island, and Culebra. These islands are home to pristine beaches and magical coral reefs. Better yet, snorkel in the crystal clear waters or soak up the sun on the secluded beaches.
Another great way to explore the diverse marine ecosystems of this island is by booking a catamaran excursion. Catamaran tours offer the ultimate relaxation and luxury. These tours often involve sailing along beautiful coastlines and stopping at scenic spots. Once you get to these spots, you can swim, enjoy delicious refreshments, or snorkel. Better yet, bask in the sun and enjoy the ocean breeze as you take in the beauty of Puerto Rico's coastal landscapes.
Sunset cruises are also another perfect way to explore Puerto Rico's coastline. They allow you to unwind as you enjoy the romance of a sunset cruise. All you have to do is to sit back, enjoy the serene atmosphere, sip on a refreshing beverage and enjoy the stunning views.
Snorkeling in Vieques and Culebra
Another outdoor activity that you should enjoy during your Puerto Rico tour is snorkeling. Puerto Rico's eastern coast is home to beautiful islands, namely Culebra and Vieques. These islands are known for their vibrant marine life and calm turquoise waters. Snorkeling in these pristine waters is among the best way to explore Puerto Rico's underwater ecosystem. Flamenco Beach in Culebra is one of the most beautiful beaches globally. It provides excellent snorkeling opportunities for underwater enthusiasts like you. It's among the best places to explore the colorful coral reefs, full of schools of tropical fish and other marine life. Mosquito Bay in Vieques is another excellent snorkeling destination. It's also home to an extraordinary natural wonder, the bioluminescent bay. You can take a snorkeling tour at night to witness the enchanting glow emitted by tiny microscopic organisms in crystal-clear waters.
Luis Peña Marine Reserve, located off Culebra's coast, is another excellent snorkeling spot. It is a protected area known for its pristine and beautiful coral reefs. You will have the chance to explore the vibrant coral formations, schools of tropical fish, and other unique marine creatures. Alternatively, visit La Chiva Beach in Vieques. Also known as Blue Beach, La Chiva is a popular snorkeling destination thanks to its crystal clear waters and diverse marine life. As you snorkel along the vibrant coral reefs, you can swim alongside colorful fish, nurse sharks, and sea turtles.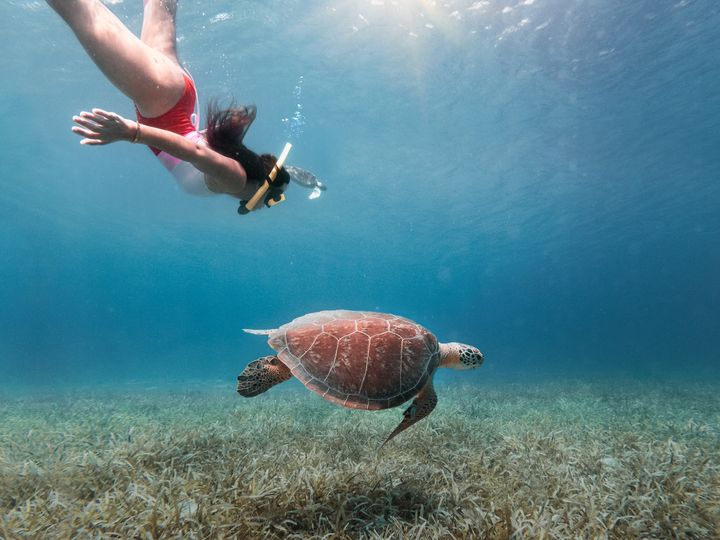 Before embarking on your snorkeling tour, remember to dress appropriately. You can also pack some snacks. Above all, remember to respect the marine environment and follow local guidelines. You will be glad to know that you can rent snorkeling equipment from the local shops. They are also provided during guided snorkeling tours.
Hiking in El Yunque National Forest
Did you know that Puerto Rico is home to the only tropical rainforest in the United States National Forest System? Well, now you know why they keep saying that Puerto Rico is the gift that keeps on giving. The El Yunque National Rain Forest is home to several hiking trails. Hiking on these trails will allow you to explore the island's incredible biodiversity. One such hiking trail is the La Mina Trail. It's probably among the most popular trails known for its lush foliage and picturesque waterfall. In fact, you can cool off in the cool waterfall after a long day of hiking.
Another popular trail that you can explore is the El Yunque Peak Trail. However, we must warn you that this trail can be challenging and is ideal for experienced hikers. Hiking this trail involves a demanding ascent to the highest point in the forest, but the reward is worth it. You get to enjoy breathtaking panoramic views of the surrounding landscape. The big tree trail is another spectacular hiking trail that will allow you to witness the incredible beauty of this rainforest. It leads to a giant tree and will enable you to immerse yourself in nature.
Remember to wear appropriate clothes and footwear before hiking in the El Yunque National Rain Forest. Don't forget to carry snacks and water. Above all, follow park guidelines for a safe and enjoyable hiking experience.
Surfing
If you are looking for the perfect surfing destination, don't forget to add Puerto Rico to your list. The beaches in Puerto Rico are known for their calm and crystal-clear waters. They provide the best opportunity to slide through the waters and enjoy a memorable surfing experience. Moreover, they are ideal for surfers of all levels. One of the best surfing destinations in Puerto Rico is Rincon. Located off Puerto Rico's western coast, Rincon is known for its warm waters and consistent waves. That's why it's a paradise for all surfers, regardless of their experience levels.
Maria's Beach in Rincon provides consistent surf breaks, making it a popular spot for local and international visitors. Its sandy bottom and consistent waves offer an excellent environment for learning. Domes Beach is another popular surf spot in Rincon. Its consistent and long waves make it a top destination for surfing enthusiasts. Moreover, it is surrounded by scenic cliffs and offers a breathtaking backdrop as you glide against the waves.
Explore the Bioluminescent Bay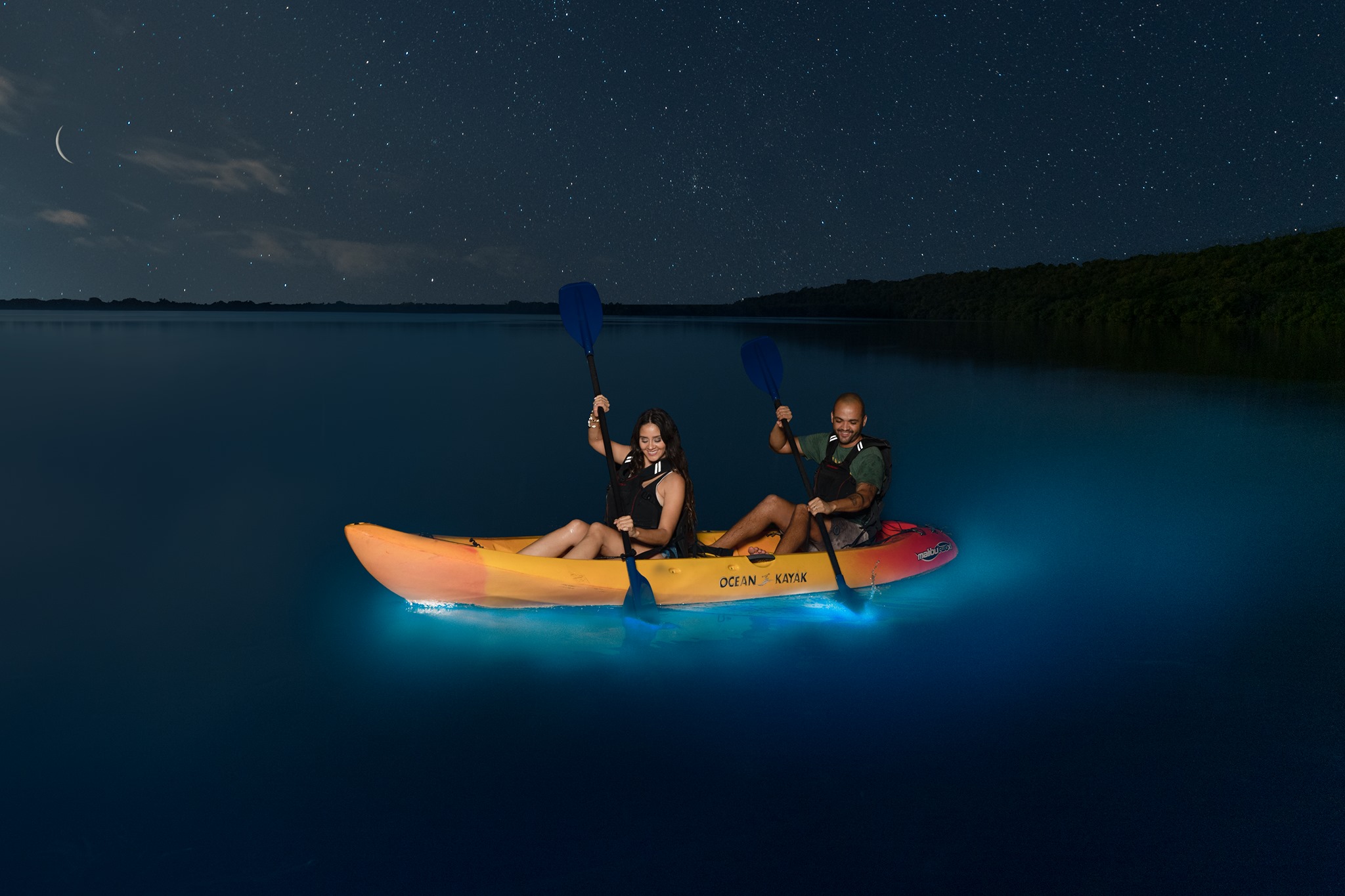 Another enchanting and rewarding outdoor activity you should not miss out on is exploring the bioluminescent bays in Puerto Rico. Did you know that three of the world's largest and most popular bioluminescent bays are found in Puerto Rico? These bio bays include Mosquito Bay in Vieques, Laguna Grande in Fajardo, and La Parguera Bio Bay in Lajas. Mosquito Bay in Vieques is regarded as among the brightest bio bays worldwide. One of the best ways to explore this bio bay is by taking a guided kayak tour at night. As you paddle through the calm, clear waters, every moment emits a sparkling blue light trail.
Laguna Grande in Fajardo is another famous bioluminescent bay. Like Mosquito Bay, taking a guided tour at night is advisable. You will have the chance to immerse yourself in the enchanting and magical phenomena of bioluminescence. In fact, it's one of the best ways to enjoy a special night with someone you love. Apart from Laguna Grande and Mosquito Bay, Puerto Rico has another enchanting bio bay in Lajas. La Parguera Bioluminescent Bay provides a unique experience for visitors to witness this unforgettable spectacle. It is located on the southwestern coast of Puerto Rico and is known for its mangrove-lined cays and canals.
Let's Take Your Puerto Rico Excursion to the Next Level
If you are looking for thrilling outdoor Puerto Rico excursions, look no further than Kayaking Puerto Rico. With our award-winning tours and expertise, we are the go-to team for exploring Puerto Rico's natural wonders. Whether you are planning to snorkel in the vibrant coral reefs or are eager to witness the captivating glow of bioluminescent bays, we offer a range of award-winning tours and experiences that will help you explore Puerto Rico like never before. Our knowledgeable staff is ready to ensure your safety so you can focus on your tour. 
Get in touch to discover our diverse range of outdoor excursions and adventures. You can also count on us to help you create the perfect itinerary so you don't miss out on everything Puerto Rico offers.