Puerto Rico is every traveler's dream. There are tons of awesome tourist places in Puerto Rico: from the Bioluminescent bays to El Yunque National Forest, you can never get enough of this fantastic territory. Not only that, but Puerto Rico has a rich history and culture. 
Are you planning to explore Puerto Rico this year? If you are, pack your bags and come with us as we explore the top things to do in Puerto Rico.
Top 8 Tourist Places in Puerto Rico
Visit Flamenco Beach
It's safe to say that Puerto Rico is home to some of the best beaches in the world. One of the most amazing beaches on this Caribbean coastline is Flamenco. Whether traveling alone or with friends and family, there is something for everyone here. The beach is home to picture-perfect blue water and white sand. Not only that, but Flamenco beach also has excellent facilities, including tourist stations.
It also has friendly lifeguards, volleyball nets, and bathrooms. So, if you don't have snorkeling and scuba diving equipment, go to one of the tourist destinations and rent equipment. If you are traveling with family, you can let your kids play in the white sand and build sandcastles as you and your significant other enjoy a tasty pinna colada.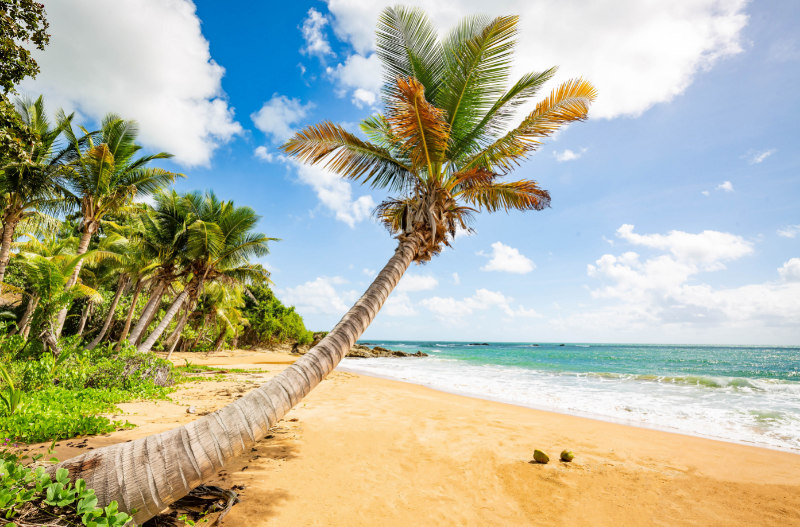 Take a Stroll in Old San Juan
If you want to go back in time and explore Puerto Rico's untold history, visit the magnificent fortresses and castles in Old San Juan.
If possible, visit Old San Juan in the evening to have a chance to learn salsa and interact with the locals. You can even visit the imposing Castillo De San Cristobal's crumbing walls to see this historic town spread out before you. If that's not enough, dance the night away to native meringue music.
Pass By La Ruta Del Lechón
La Ruta del Lechón, also known as Pork Highway, is a three-mile road with restaurants specializing in pork. Expect to find every type of pork here, including the most popular Lechón. Lechón is a unique Puerto Rican dish that involves roasting an entire piglet full of spices and sauces.
The pork highway also boasts tasty blood sausages, sandwiches, and veggie dishes. You can also stop by for amazing casseroles and stews. It's one of those destinations you should visit if you want to mingle and make friends as you enjoy a delicious meal.
Break From the Chaos in Isla Culebrita
If you want time away from the chaos, then Isla Culebrita is the perfect hidden gem. Although this isolated island is only a mile long, it's one of the top destinations in Puerto Rico. The beaches in Isla Culebrita are picture-perfect and clean. What's more, the shopping centers are not crowded.
It is the perfect destination for taking a solo dive far without anyone watching. You can also visit the unique beach to see turtles lay their eggs.
Explore El Yunque National Forest
The El Yunque National Forest is home to dense foliage and biodiversity. So, carry your hiking gear and go exploring on the scenic trails. You can hike along the waterfalls, mountains, crags, rivers, and meadows. Not only that, but you can also camp and bike in one of the recreational areas.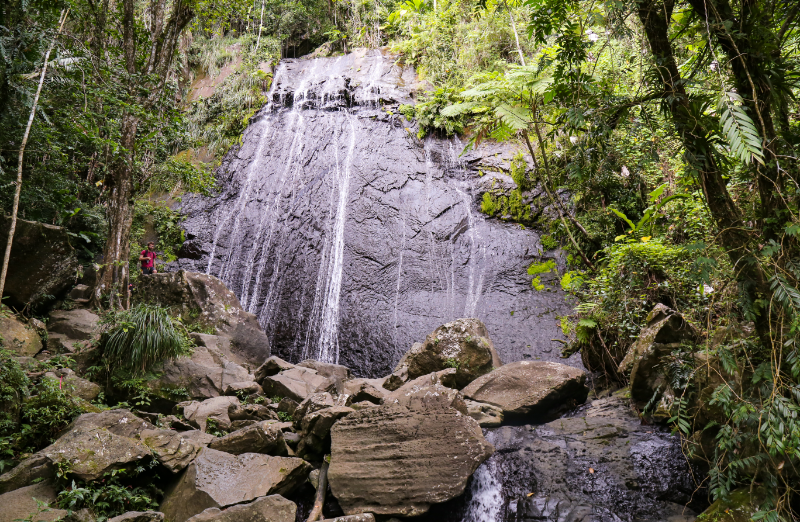 Enjoy a Vibrant Atmosphere in Ponce
Ponce is the most Puerto Rican city due to its vibrant and colorful atmosphere. So, don't fail to stop by this bustling city to enjoy all that Puerto Rico offers. From the museums, shopping malls, movie theaters, restaurants, and monuments, you can never have enough of Ponce.
Besides, Ponce is home to dozens of local carnivals, music events, and international marathons. The residents here are also welcoming and kind.
Go on a Rum Tasting Tour
Don't end your Puerto Rico tour without testing one of the most popular beverages on this Caribbean island. You can lift the lid on Puerto Rico's best-kept secrets on rum production by testing various kinds of rum during your tour. The top distilleries you can visit include Ron del Barrilito and Bacardí.
Visit one of Puerto Rico's Bioluminescent Bay
This Caribbean island is home to three Bioluminescent Bays, including:
Mosquito Bio Bay
Fajardo Bio Bay or Laguna Grande
La Parguera
The Fajardo Bio Bay is the perfect option to discover the magic of bioluminescence, thanks to its proximity to Old San Juan. It only takes close to 45 minutes to get to the bay from San Juan.
Ready to Explore Puerto Rico's Enchanting Aquatic Reserves?
Whether you want to hike in El Yunque Rainforest, explore the fantastic beaches, snorkel by mini boat, or kayak towards the Bioluminescent Bay, Kayaking Puerto Rico is ready to take your Puerto Rico excursion to the next level. Whether you know how to kayak or not, our friendly staff is ready to help. We know and are happy to share the best tourist places in Puerto Rico with you.
We offer award-winning tours to help our clients experience Puerto Rico's aquatic reserves.