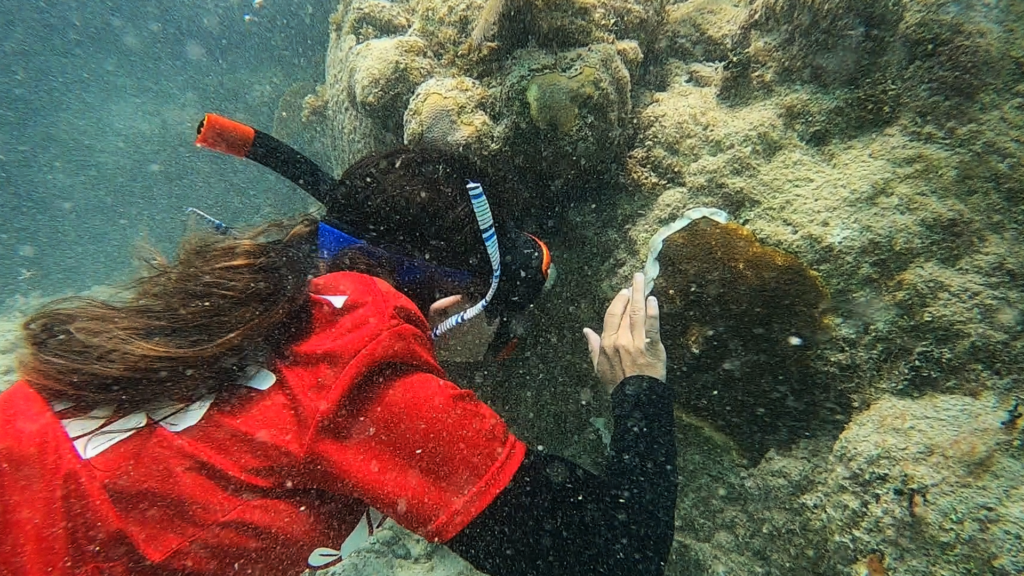 The tour operator Kayaking Puerto Rico joined the efforts of the DNER to rescue coral reefs in Playa Tamarindo in Culebra.
Fajardo, PR – Kayaking Puerto Rico and the Department of Natural and Environmental Resources (DNER) join forces and promote a plan to rescue the sick coral reefs in Tamarindo Beach in Culebra.
The president of Kayaking Puerto Rico, Percy Rier, stated that "our company is committed to protecting ecosystems and the environment, promoting the use and enjoyment of our natural resources in a responsible manner. That is why we immediately identified the coral disease, and we put ourselves at the service of the DNER to begin the healing project."
Stony Coral Tissue Loss Disease (SCTLD) is an ailment that causes the death of coral polyp tissue through suspected bacterial pathogens. Fortunately, recent studies have shown that amoxicillin slows the spread of the disease when applied to coral Culebra colonies.
"The coral reef is a substantial part of our natural resources since they provide a home for thousands of marine species and are also a tourist attraction in the area and activate the local economy. This is possible due to the eco-friendly tours that environmentally responsible companies like ours offer", said Ashley Pérez, biologist and manager of the Aquafari Culebra tour of Kayaking Puerto Rico.
The World Planet Earth Day serves as a framework to launch the initiative, carrying out the first application of the antibiotic by Kayaking Puerto Rico aboard the ship El Kraken. "It is our commitment to protect and promote education about the natural resources of the Luis Peña Nature Reserve and Tamarindo Beach, where several colonies of infected corals live. This treatment will help provide health to one of our most valued natural resources," added the biologist.
The trip from Fajardo to Culebra was made in a new 46-foot long vessel, acquired with an investment of $500,000.00. Tourists who participate in the excursion will be able to educate themselves about the importance of protecting the marine ecosystem while enjoying this natural beauty by snorkeling in the crystal clear waters of the islands and keys of the Cordillera and Culebra. This excursion will be part of the new offer of Kayaking Puerto Rico that begins in May and generates about 8 direct jobs.