It is no secret that Puerto Rico's natural beauty amazes locals and foreigners. Icacos is an uninhabited little island just off the coast of Fajardo on the east coast of Puerto Rico that offers incredible views and the best spots for an unforgettable day with family or friends. With crystal clear waters, it is an ideal area for snorkeling enthusiasts on a short distance East Fajardo boat trip.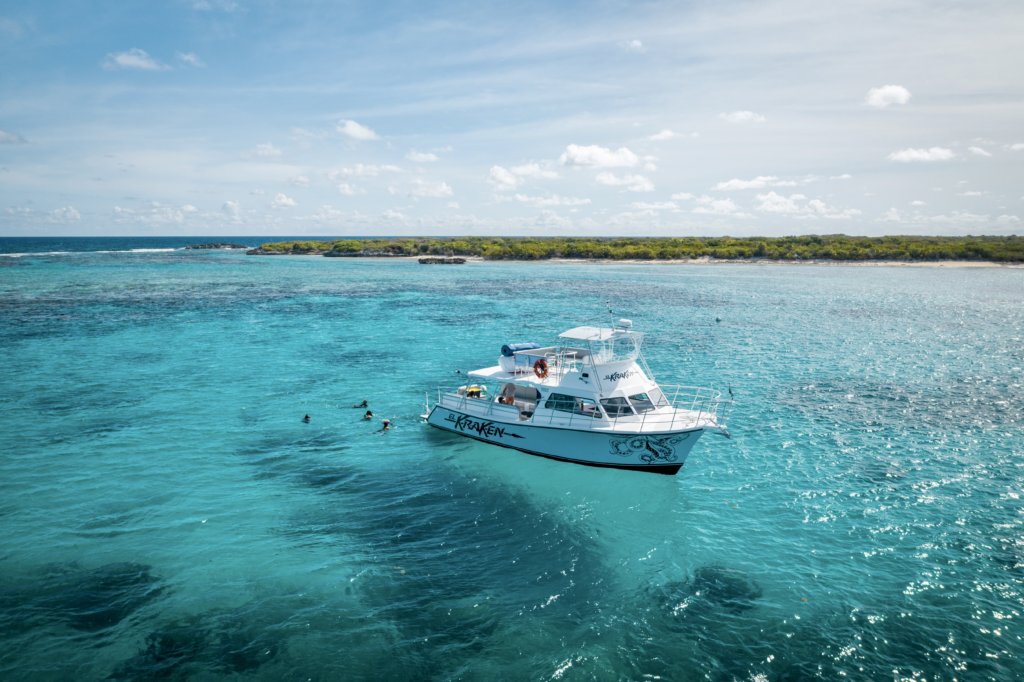 Are you ready for the adventure?
Cayo Icacos (or Icacos Island) is the biggest and most scenic cay that borders La Cordillera Nature Reserve. It can only be reached by boat, so make sure you book a Private boat to Icacos or a group tour with a certified touristic operator that knows best all about the do's and don'ts about this nature reservation with an exciting marine life, so you can enjoy it safely. 
Although Icacos is a popular destination nowadays, you can still enjoy a day trip on a relaxing, unspoiled beach surrounded by clear, quiet turquoise waters that host abundant marine life: coral reefs that give shelter to fish, sea turtles, mollusks and crustaceans that impress with their unique colors and shapes; making it an ideal snorkeling site.
After a 45-minute drive from San Juan to the Fajardo marina, reaching Icacos is a matter of a short, lovely sail off the coast. Remember that since Icacos is a deserted island, no camping is allowed, but day trips start early in the day, so you can make the best out of it.
Most vessels anchor a few yards from Icacos' main beach, framed by palms, trees and white sands. Deep blue waves crash calmly with bits of seashells tracing the shore, making it a postcard-perfect location.
Getting there
If you choose to take a water taxi to Icacos, please keep in mind that there are no facilities on the island, so be sure to bring enough food and plenty of drinkable water, garbage bags, and even a beach umbrella to shelter you from the sun. Remember, it is a Natural Reserve and no basic products can be found.
Our recommendation is to book a boat trip that saves you the hassle of planning and overpacking. The certified tour operators know the area very well and run many island tours per day so you will be provided with a perfect experience.
These snorkeling Icacos boat tours offer all the proper snorkeling gear, instructions, refreshments, and food that will frame an unforgettable experience. Hence, you'd worry only about bringing your towel, sunscreen, and a (waterproof) camera. Most day trips depart from the Fajardo marina around 9:00 a.m. and return after 2:00 p.m. You may also pick many options for an afternoon tour to Icacos and enjoy the sunset.
While sailing on a catamaran from Fajardo to Icacos can take longer than a powerboat, you just sit back and enjoy the sea breeze and the full view of the scenic Fajardo coastline. Friendly and professional crew members will offer interesting information to get you in the mood.
An Icacos island snorkeling tour has your back! 
Remember that Icacos does not have on-duty lifeguards, so it's recommended to swim near the guide, use floating belts available on the boat, and attend to the instructions carefully. Don't worry; our crew is trained to assist if something happens.
Once anchored at Icacos, wait for the crew's instructions to get off the boat for a swim. Listen carefully to the instructions, put on your snorkeling gear, and explore the reefs always guided by a professional team that would care for your safety at all times. Keep your eyes open for the colorful fish (or sea turtles) you may see just around you!
After swimming, you may get hungry. So no problem! Grab the lunch the crew has already served for you. Build a sandwich with pan de agua, sliced meats, cheese, and veggies. Sandwiches are usually accompanied by the side of coleslaw, pasta salad, chicken or bean salad, cookies, and chips. Wash down your lunch with a sweet piña colada, rum punch, soda, juice or even a delicious beer!
After lunch and depending on the weather conditions, the captain will sail to an offshore reef where you can explore the coral reefs, large schools of fish, stingrays, octopus and more.
As this incredible experience ends, take your time to be delighted by the view and work on that suntan before setting sail back to mainland Fajardo. Memories of Icacos island snorkeling will last forever in your heart and soul. 
Finally, we must insist that this is a Natural Reserve and one of Puerto Rico's natural treasures, so remember to keep the area clean and bring back everything you got with you on the boat so many more people can enjoy this beauty.