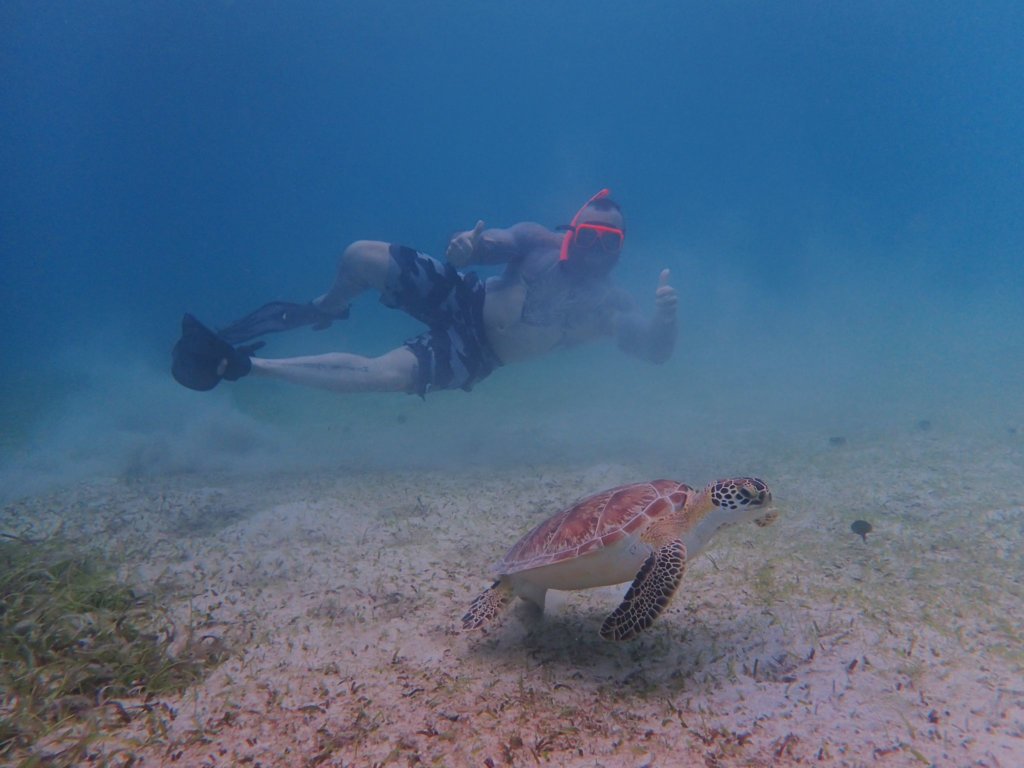 One of the most-requested Puerto Rico adventure tours is located in Culebra, just miles off the coast of Fajardo. An exciting marine life holds sea turtles that make their way into this tropical island's surroundings.
If exploring and adventure in Puerto Rico is your thing. Don't hesitate to get into the best of pristine beaches with outstanding natural landscapes and the best spots ready for you to jump in and practice some snorkeling or kayaking and be amazed by the vibrant sea life.
The little Culebra island sums up over 10 square miles. Its history traces back to when it served as a U.S. Naval base until 1975. Even today, the former base's remains can be found along the shore, including the rusted tank, the iconic photo to do when there and upload to Instagram to show off your friends.
It is important to remember that signal is quite limited since it is a protected area, and very few facilities and amenities are seen, so it's just perfect for relaxing and relieving from all our stressful routines. The best option to get there is to join an excursion with an experienced tea, and it's just way more fun!
Culebra is surrounded by more than 20 cays holding vibrant underwater reef landscapes. It is an ideal place to get closer to sea turtles, banks of fish, and mollusks while snorkeling and kayaking. Most guides from the tours are locals giving information about the area.
More than 20% of Culebra has been preserved as a National Wildlife Refuge for more than 100 years, and it serves as a home for endangered sea turtles, seabirds, and various other species. So we must beware of protecting the environment.
Tamarindo and Flamenco Beach
An activity you cannot miss out on in any Island adventure tour in Puerto Rico is to go beach-bumming. Pay your visit to Flamenco which has been recognized as one of the best beaches in the world due to its sandy and exciting beaches. If you want more, there are also other beaches with natural charm.
TTamarindo and Carlos Rosario are beaches quite close to Playa Flamenco, although the road along the coast can be rough. These spots offer great sunspots and incredible views. The feeling of being a bit farther from civilization is just recommended!
Guides will know precisely where to take you and provide you with all the gear equipment needed for an unforgettable pure adventure snorkeling in Puerto Rico. Prepare your eyes to enjoy remoras, bluetail fishes, angelfish, and more.
In all, visiting Culebra is disconnecting from your busy life. The blue waters and pure air will give you the peace and tranquility you need while also boosting your mood! An adventure in Puerto Rico you'll never forget.