With lots of outdoor excursions, kid-friendly beaches, nature trails, and diverse marine life, Puerto Rico should be on top of your list of top destinations. But before you pack the essentials, take your time to understand what this Caribbean island has in store for you and your family. Today we will share the ultimate guide to the perfect Puerto Rico family vacation.
Is Puerto Rico a Good Place to Visit With Family?
Like every parent, you are probably asking yourself whether Puerto Rico is an excellent destination to visit with your family. You will be glad to know that Puerto Rico is one of the world's safest and most exciting travel destinations. Although Spanish is the main language in this US territory, you do not need to know it, as most are fluent in Spanglish. In addition, most of the locals and people working in tourist places speak both languages perfectly. If you are concerned about the devastating effects of the most recent hurricane, you will be glad to know that most places have already been rebuilt.
Additionally, Puerto Rico has perfect holiday weather throughout the year. You will also find kid-friendly beaches and outdoor activities on this Caribbean island.
Do You Need a Passport to Explore Puerto Rico With Your Family?
You don't need a passport to visit Puerto Rico if you are a US citizen or a permanent resident. That makes it one of the most convenient Caribbean islands to visit with your loved ones. You will also save a few extra bucks since you won't have to pay airport taxes.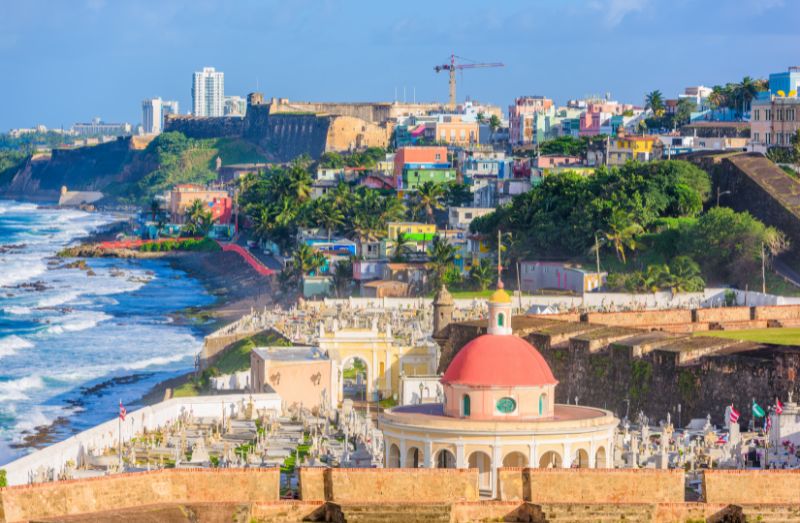 Where Can Kids go Snorkeling in Puerto Rico?
Puerto Rico snorkeling spots average great visibility of around 45 to 65 ft. Additionally, Puerto Rico's climate is ideal for snorkeling for most of the year, apart from the rainy and hurricane seasons. As a result, Puerto Rico is one of the best snorkeling destinations for families worldwide. The best time to take your kids to snorkel in Puerto Rico is during the dry season that runs from December to March. Moreover, the waters are warm enough all year round.
Some of the best places to snorkel with your family in Puerto Rico include:
Seven Seas Beach
Mar Chiquita Beach
Steps Beach
La Parguera
Culebra
Escambron Beach
Coffin Island
Gilligan's Island
Vieques
Before heading out to any of these snorkeling spots, check the weather report or consult with an expert to ensure safety.
Best Museums to Visit With Your Kids
Apart from the breathtaking snorkeling spots, you and your family can enjoy Puerto Rico's history by visiting one of the museums. Museo del Niño de Carolina is much more than a memorable museum. Located in San Juan, your kids will have a chance to interact with fun displays of volcanoes, music, construction sites, dress-up areas, and electricity. You and your family can also explore the MD-82 American Airlines plane outside the museum. Not only that, but you can also explore the petting zoo and have fun with the go-carts.
Another museum you might want to check out is Museo de Entomologia y Biodiversidad Tropical. Although small, this museum is home to one of the biggest insect collections in the Caribbean. The three-room museum is also a research center for students at the University of Puerto Rico.
Best Beaches for Families in Puerto Rico
After exploring the great beaches in Puerto Rico, you and your loved ones can head to the beach in the afternoon. With approximately 300 miles of coastline, this Caribbean heaven is home to some of the world's best kid-friendly beaches. Some of the top picks you don't want to miss include:
La Monserrate-perfect for its shallow waters.
Balneario de Carolina-known for its cleanliness and convenient facilities
Puerto Nuevo-perfect for its calm waters
Flamenco Beach-known for its crystal clear waters and large size
Sun Bay-known for its panoramic views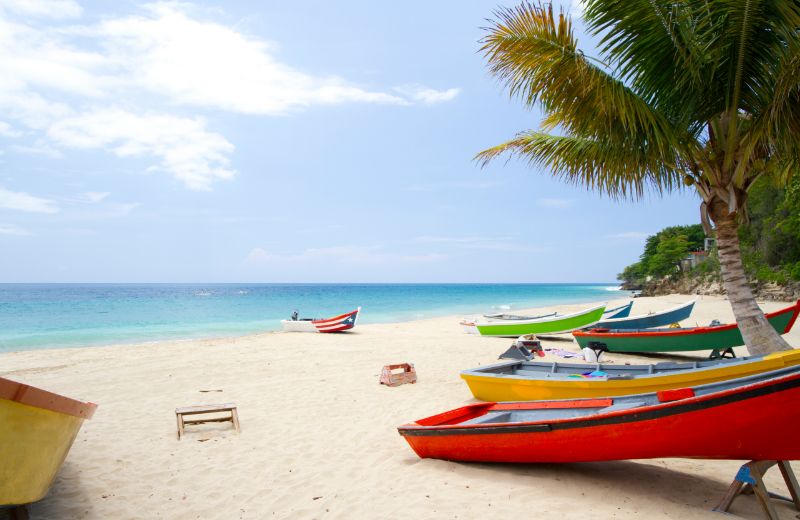 Best Natural Wonders to Visit With Your Family in Puerto Rico
Puerto Rico has impressive natural wonders that you don't want to miss. The bioluminescent bays in Fajardo will let you and your loved ones experience one of the most beautiful wonders in the world. The waters on this island glow during the night. As you navigate the lagoon, you might also spot florescent blue sparkles of fish playing in the waters. Before jetting out of the island, you should also visit the only tropical rainforest in the US- El Yunque National Forest.
The Bottom Line
Puerto Rico is every family's dream destination. Combining picture-perfect attractions, rich history, sandy beaches, and tasty delicacies, you and your loved ones will be in awe when you visit Puerto Rico. If you are planning a family vacation to this Caribbean island, work with a local tour company. As the #1 most trusted tour company in Puerto Rico, our tour guides are ready to help your family experience Puerto Rico like never before.