Puerto Rico is famous for its pristine beaches, surrounded by breathtaking palm trees, colorful corals, and a lush landscape. But this Caribbean island offers more than that. It's also home to a wealth of history, unique architecture, tasty foods, drinks, culture, and art. Unsurprisingly, more than three million tourists visit this tropical paradise every year for unforgettable sand, sea, and sun vacation.
With so much to explore in this United States territory, you might struggle to fit every activity into your Puerto Rico itinerary. Our travel advisors have created this detailed guide and itinerary to help you experience Puerto Rico's beauty.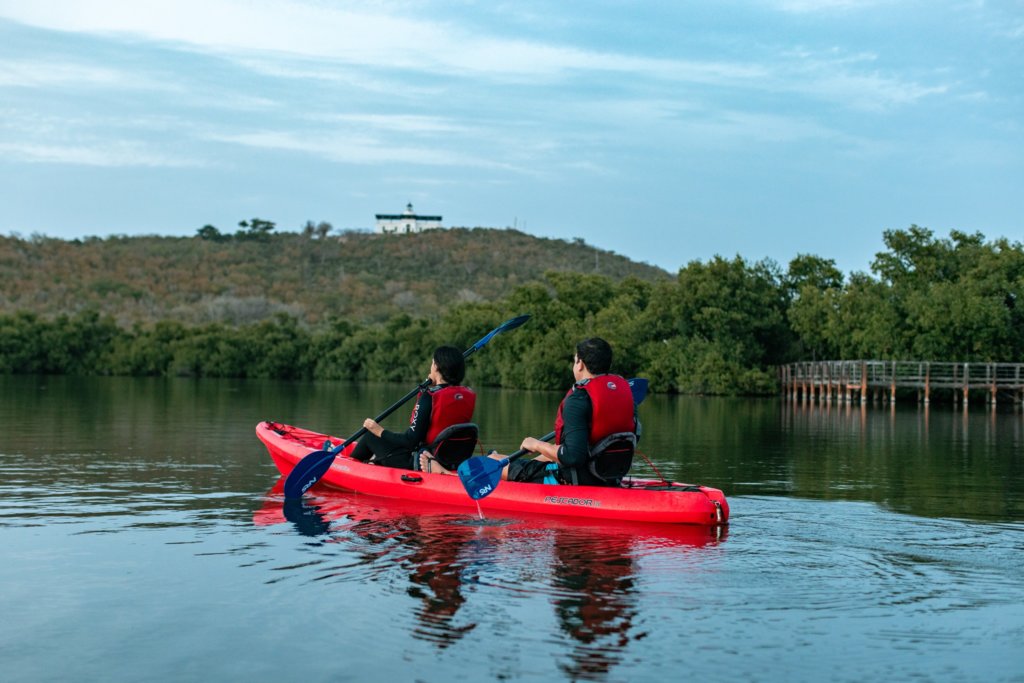 Start Your Day By Exploring the Stunning El Yunque National Forest
Covering approximately 29,000 acres, the El Yunque National Forest is among the most biologically diverse national forest. During your tour, you will experience natural pools, breathtaking waterfalls, nature trails, and beautiful floral and fauna.
Before you start your tour, stop by the local fruit stand, also known as Frutera Flores, in the town of Luquillo to pick fresh fruits and a fresh fruit smoothie. Some of the top activities to do in El Yunque National Forest include:
Swimming in the natural pools

Rope swinging into the river

Water sliding

Jumping from different rock formations

Enjoying the breathtaking view

Simply relaxing to the soothing sounds of the waters and the beauty of this diverse forest

Hiking
An El Yunque National Rainforest visit takes approximately four hours, depending on the weather conditions, group size, and season. Remember to carry a change of clothes, a bathing suit, a water bottle, and comfortable hiking clothes.
Stroll Old San Juan in the Afternoon
After exploring the El Yunque National Forest, stroll Old San Juan to learn more about Puerto Rico's rich history. Old San Juan is home to beautiful buildings, a national historic site, and sculptures. As you stroll, take pictures of this historic town's beautiful balconies, windows, and doors.
You can also stop by Castillo San Felipe del Morro to explore the first lighthouse built in Puerto Rico. The lighthouse will also allow you to catch sweeping views of the waters below. After that, you can stop by Castillo San Cristobal to relax and see outstanding ocean views.
In the evening, you can enjoy a relaxing sunset sail of San Juan Bay. This excursion will let you enjoy the breathtaking views of the Old San Juan shoreline as the sun sets. Alternatively, stop by the Casa Bacardi rum distilleries to learn how rum is made. While exploring the distillery, you can taste different rums, join a mixology class, or take a historical tour of the distillery.
Ride a Mini Speed Boat to Fajardo
If you want to take complete control of your Puerto Rico excursions, you should go on a snorkeling and site seeing tour with a private mini-speed boat. This adventure is ideal for novice and experienced riders and takes approximately three and a half hours.
Your adventure will start at Puerto Chico Marina. As you head out, you will catch breathtaking views of the El Yunque National Forest, the Las Cabezas Nature Reserve, and the mangrove-lined coast frames. You will also enjoy impressive views of Fajardo's 130-year-old Spanish lighthouse and the spectacular El Conquistador Hotel.
After 30 minutes, you will come across a beautiful reef where you can explore Puerto Rico's underwater world. You will have the chance to swim with schools of tropical fish, including parrotfish, blue tangs, snappers, and more.
You can get back on your mini boat to relax and enjoy some snacks and refreshments before heading to the uninhabited white sandy cay of Icacos Island. Here you can relax or take a walk on this beautiful beach. Once you have enough of Icacos Island, you can get back to your mini boats and speed back to the Marina as you enjoy the mesmerizing views.
Do a Food Tasting Tour
After a mesmerizing day, you can relax by taking a food-tasting tour in the evening. Puerto Rico's cuisine is charming and will leave you craving for more. In fact, Puerto Rico's vibrancy comes alive in its cuisine. Some of the dishes you should try include:
Coquito

Arroz con gandules

Mofongo

Pasteles

Tostones

Tembleque
Explore One of the Bioluminescent Bays
Your Puerto Rico excursion will only be complete if you visit one of the bioluminescent bays.  Since you are in Fajardo, you can visit Laguna Grande Bioluminescent Bay to witness one of the most mind-blowing phenomena. The magical glow is caused by tiny microorganisms known as dinoflagellates.
The other two bays are mosquito bay on the island of Vieques and La Parguera on Lajas Island. You can take an electric boat or a kayak for the best experience.
Go on a Day Trip Snorkel and Beach Safari Aboard a Cruise Ship
Make day three the highlight of your trip by going on a snorkeling and beach tour aboard a cruise ship. This adventure is the perfect opportunity to explore the white sandy beaches and fantastic coral reef formations of Puerto Rico. The tour is ideal for all skill levels and takes close to five hours. As you cruise through the ocean, you can sunbathe as you enjoy the fantastic underwater world inhabited by sea turtles, different schools of fish, and reef formations.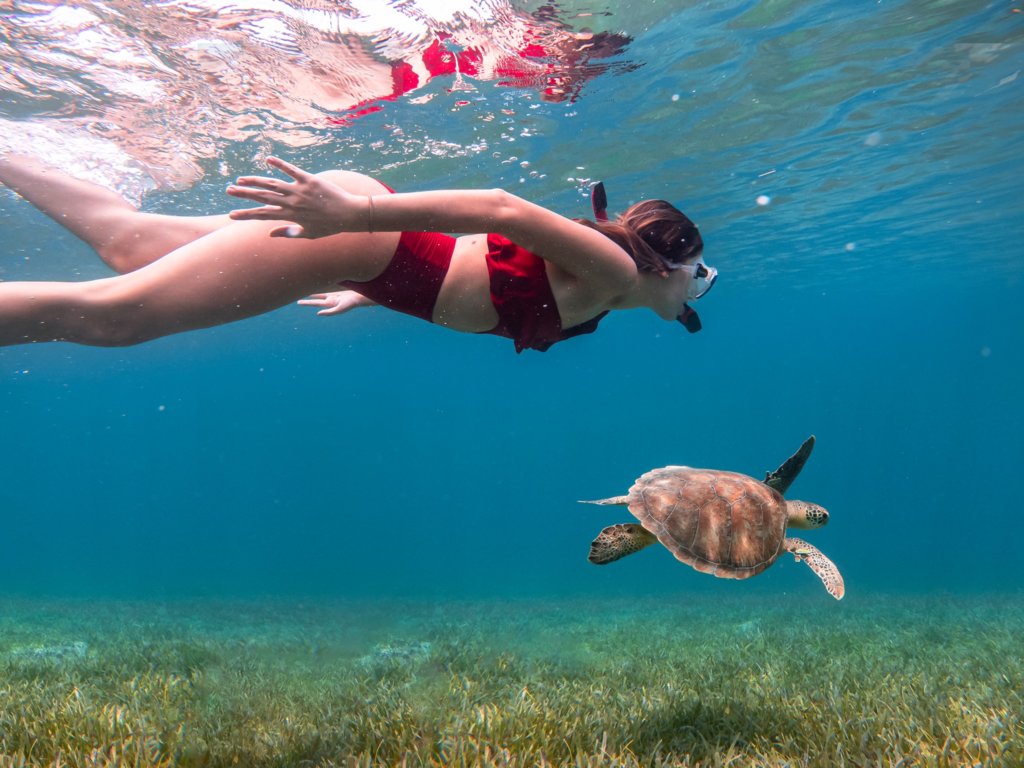 Once you get to the spectacular Icacos reefs, wear your snorkeling gear and swim among the sea turtles and friendly fish. You might also encounter eagle rays, a manatee, or a dolphin if you are in luck. From there, you can head to the beautiful sandy beaches of Icacos to eat, drink, and unwind in this uninhabited tropical paradise. Remember to bring a towel, some protection, a change of clothes, medicines, and swimwear for your snorkeling and beach tour.
Final Thoughts
There you go, a detailed guide and itinerary for the perfect Puerto Rico excursion. For the best experience, we highly recommend that you work with the best local Puerto Rico tour company. Contact us today to learn more about our Puerto Rico adventure tours and day trip excursions.