Escape to Icacos Island for a beautiful experience!
Our Puerto Rico snorkeling tours let you discover the pristine waters of Icacos Island. Located inside Puerto Rico's most stunning natural reserve, La Cordillera Cays, the snorkeling here is the best in Puerto Rico, with clear turquoise waters filled with vibrant marine life. Join us for an unforgettable snorkeling experience in Puerto Rico!
Quick Details:
Snorkel in the beautiful La Cordillera Cays Nature Reserve
Relax on the white sand of Icacos Island Beach
Join either a morning or an afternoon tour (8 am or 1:30 pm)
Duration: 5 hours
Departure point: Marina Puerto Chico
All snorkeling gear provided
Lunch and local rum included!
Itinerary
Our snorkeling Puerto Rico tours start from Marina Puerto Chico at 8 am and 2 pm. As we navigate Fajardo's Coast, you'll enjoy the island views while learning about the unique environment from our team of interpretive guides.
We'll enter La Cordillera Cays Nature Reserve, where you'll be able to appreciate the pristine and protected chain of islands that make this reserve so special. We'll spend an hour and a half snorkeling in the beautiful waters, at a location chosen on the day according to the conditions. Where colorful schools of fish and sea life dart through the vibrant and ancient limestone formations. Make sure to bring an underwater camera if you want to capture the natural beauty of Icacos Island!
After snorkeling, you'll be able to kick back and enjoy the view over lunch while your vessel navigates toward the world-famous white sand pool of Icacos Island Beach. Here, you'll spend two hours lounging on the sand and swimming. After that, we'll make our way back to the Marina. While your Snorkeling Puerto Rico adventure has come to an end, your memories will last a lifetime.
Our Vessels
Aboard our wonderful vessels for our range of Snorkeling Puerto Rico tours; customer service is our strength. We provide the best snorkeling experience for all levels and will make sure you have an unforgettable day on the water regardless of your water skills.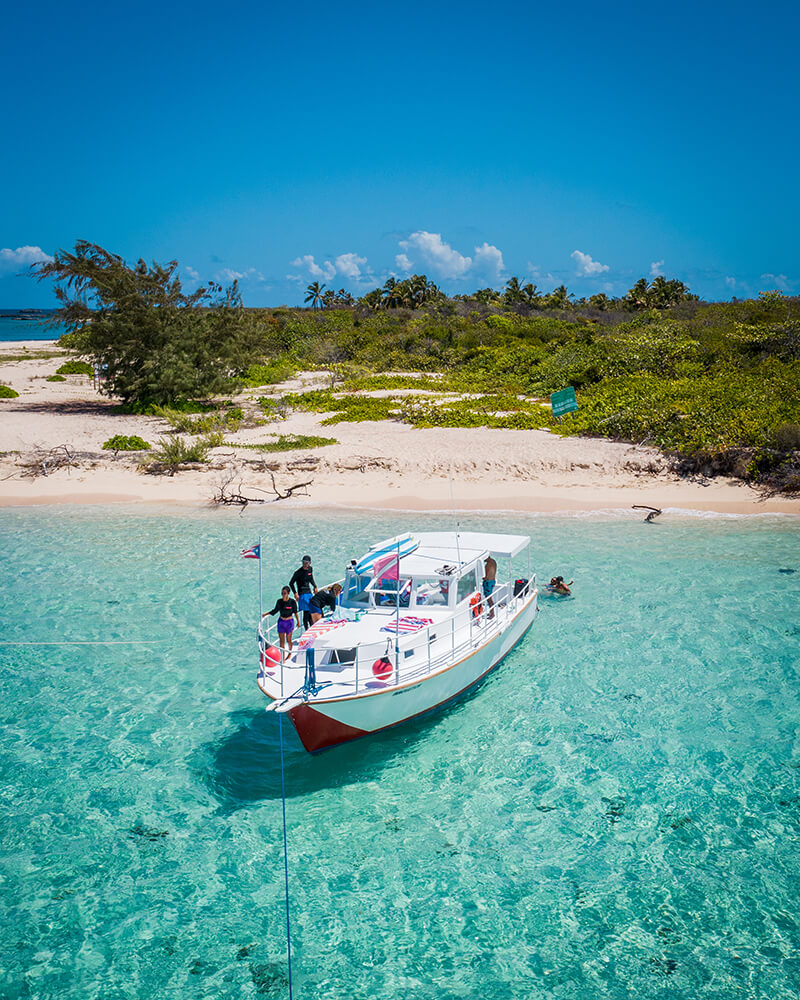 El Innovation: The Pioneer of Nautical Tourism
The Innovation was built in 1970 as a replica of a US Navy LCPL vessel and was brought to Puerto Rico in 1971 by Captain Greg Korwek. It became the first vessel to transport diving and snorkeling tours in Puerto Rican waters. Since its inauguration into nautical tourism, The Innovation has sailed the seas of Puerto Rico. Now, this pioneering vessel is in Puerto Rican hands, with our team of local guides committed to maintaining its legacy.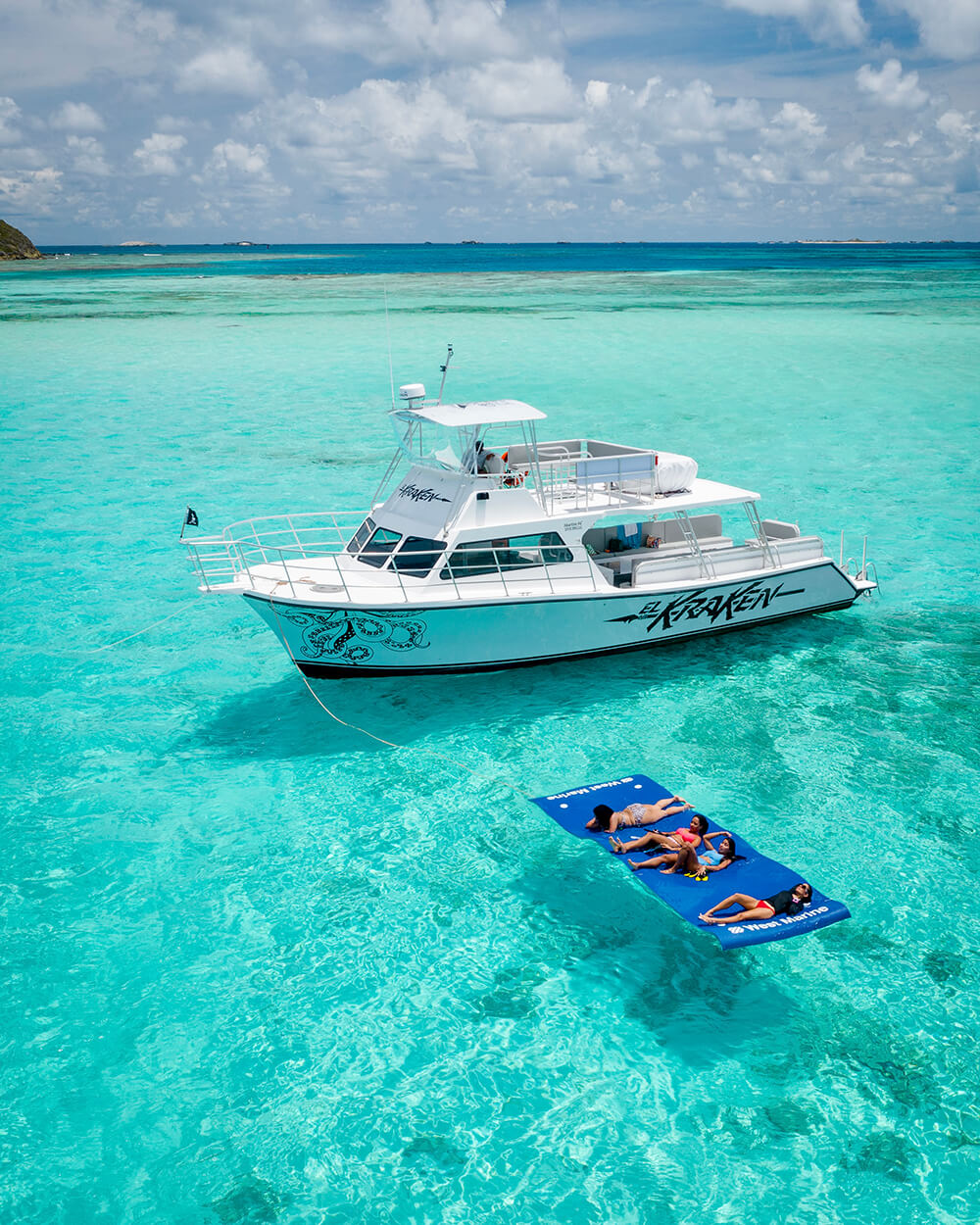 El Kraken: Our Newest Vessel
Built in 2022, El Kraken is the newest vessel for our Puerto Rico snorkeling tours. El Kraken has been our recovery story after the devastating Hurricane María in 2017, which sank our catamaran FunCat. After a lot of effort over the past five years, El Kraken is ready to take to the waters of Fajardo, Puerto Rico – and we couldn't be more excited.
El Kraken is a 46-foot vessel with a maximum capacity of 48 passengers. However, the maximum number of people we'll bring on board is 40 to guarantee space and better service to our guests.
QUICK INFO
Duration: 5 Hours
Age: 3 Years and Older
Skill Level: Easy (Beginners)
Food: Light Snacks and Refreshments Included
Location: Icacos Puerto Rico
Launch Site: Puerto Chico Marina, Fajardo
Open: Monday – Sunday
Activity: Snorkeling in Puerto Rico
Transportation: Optional service available!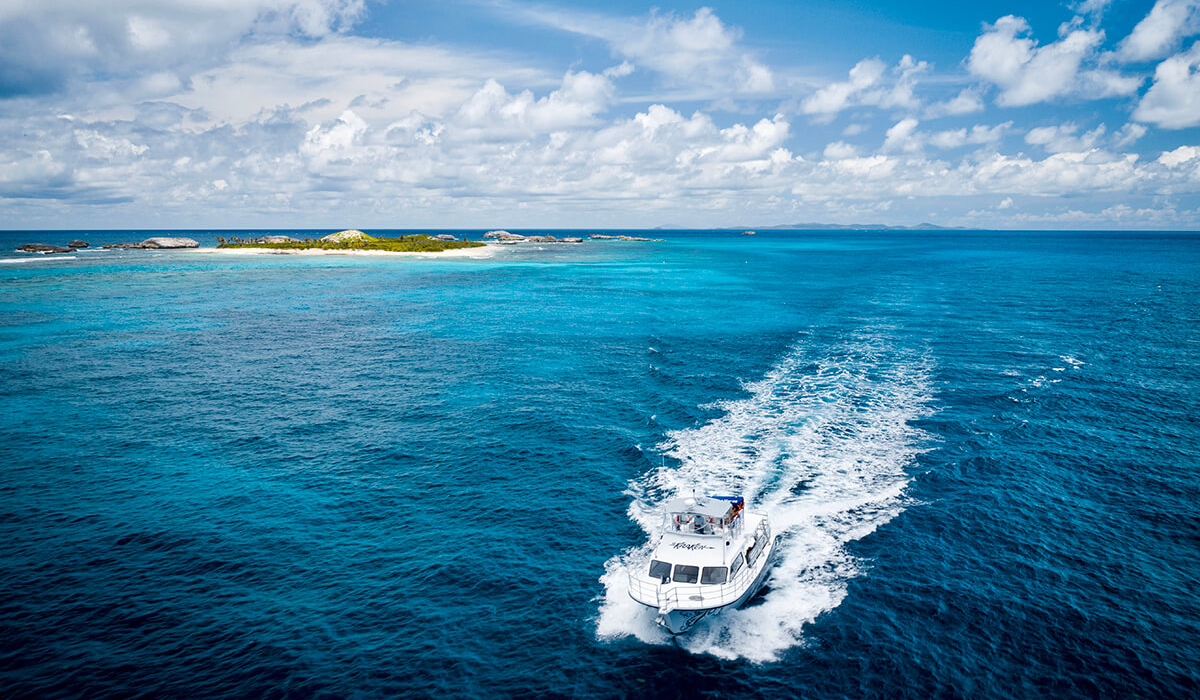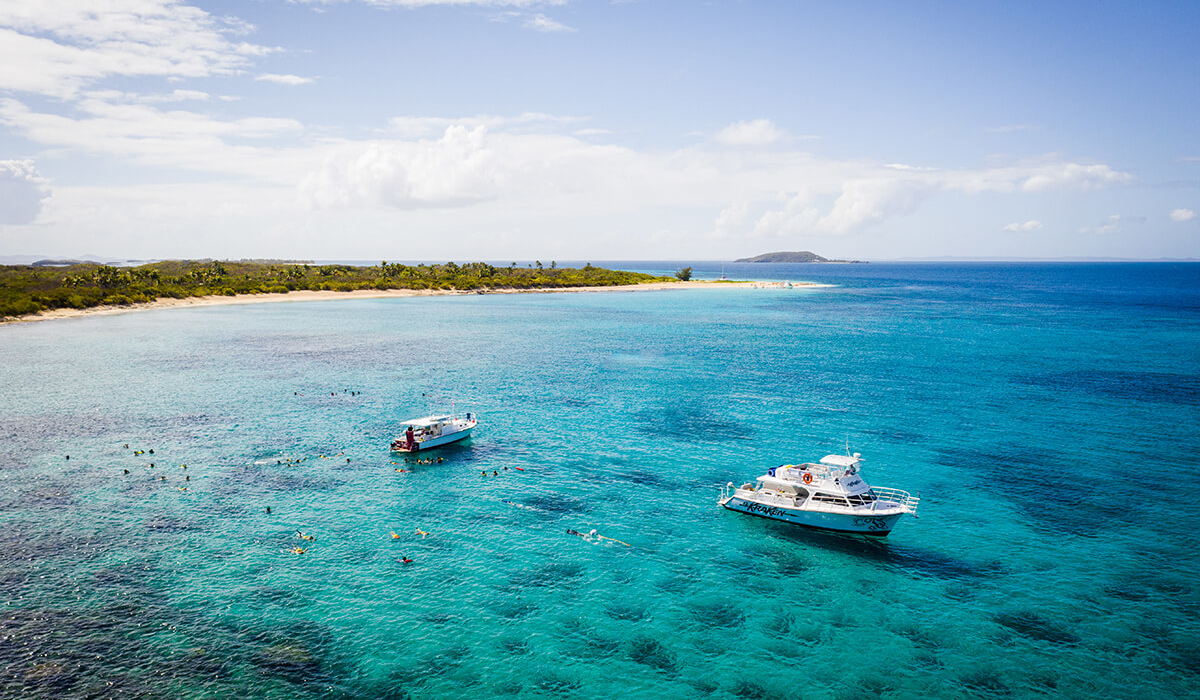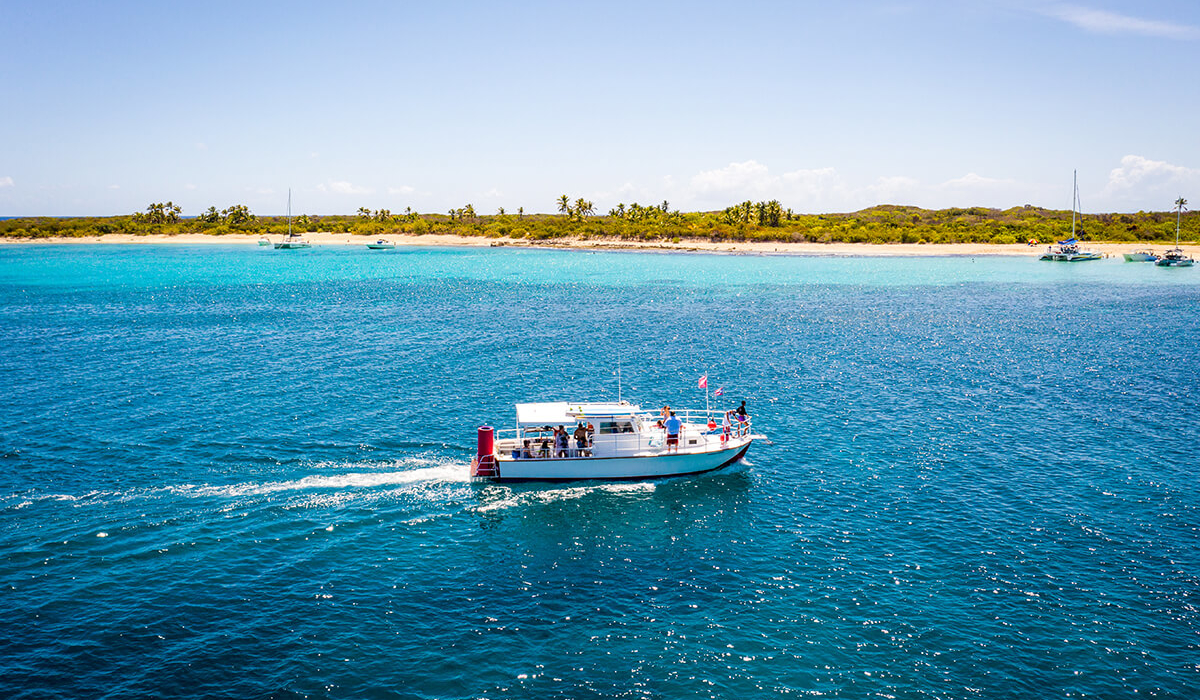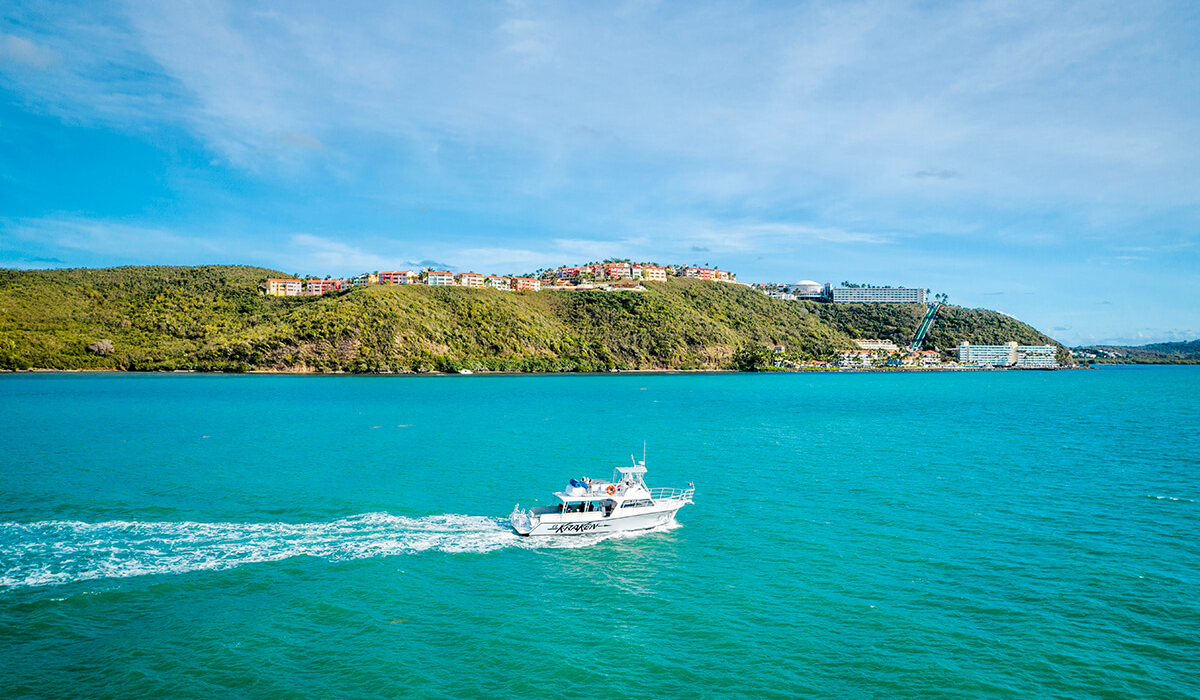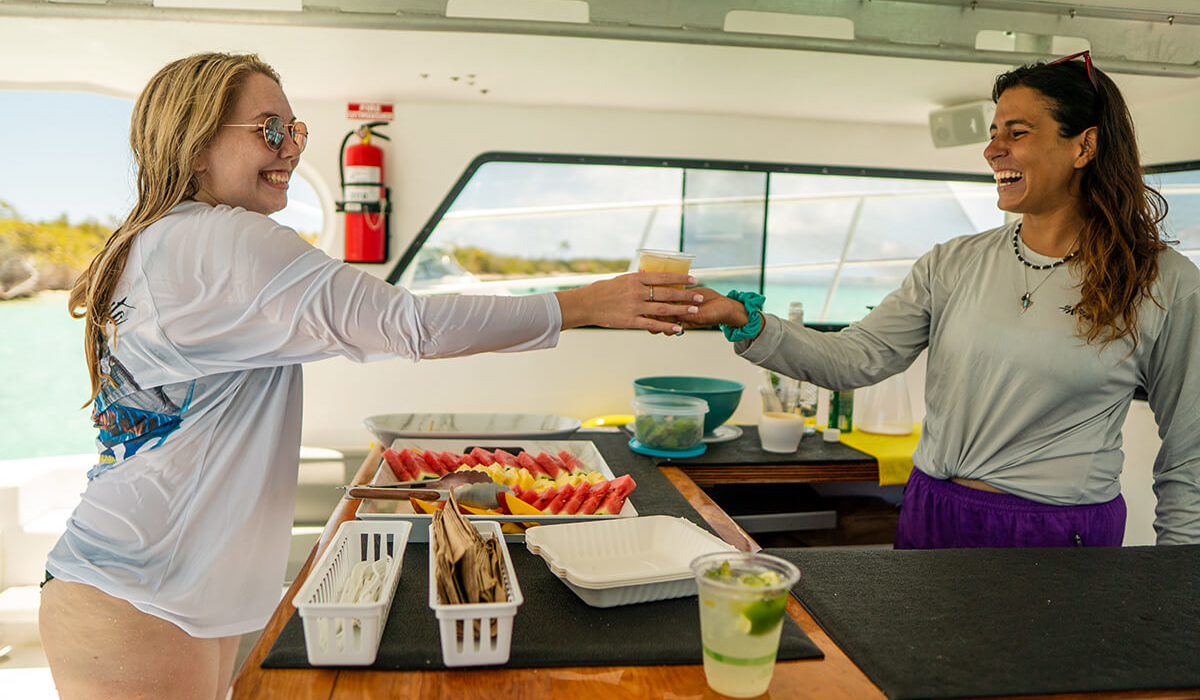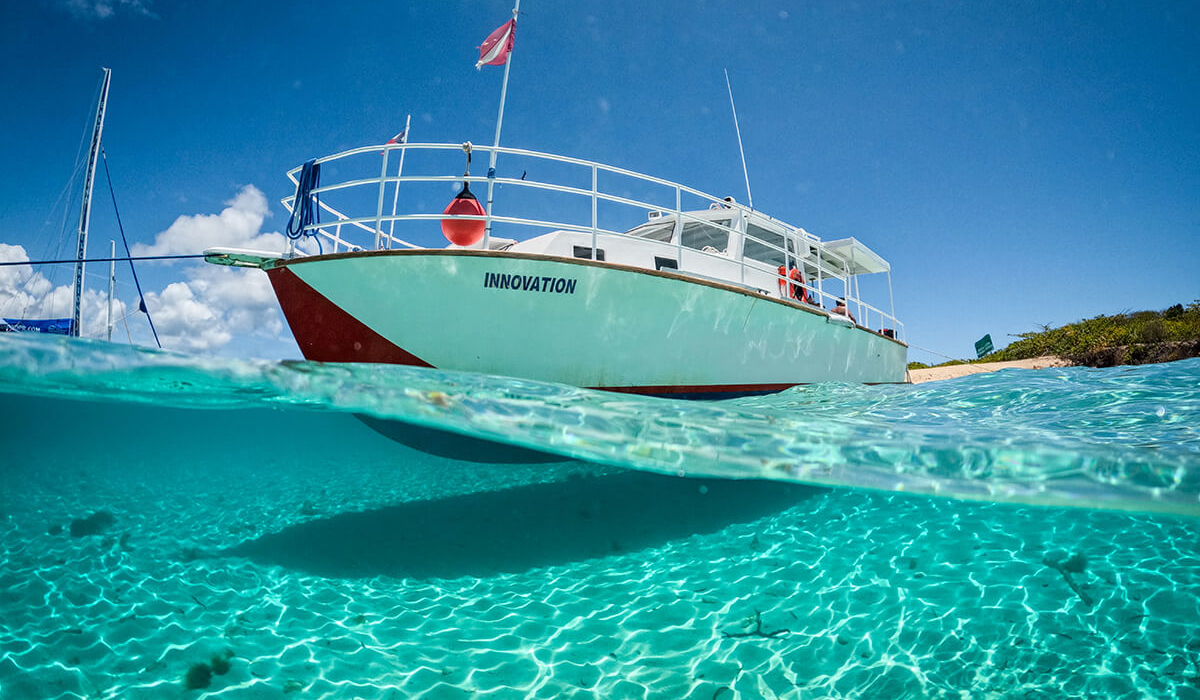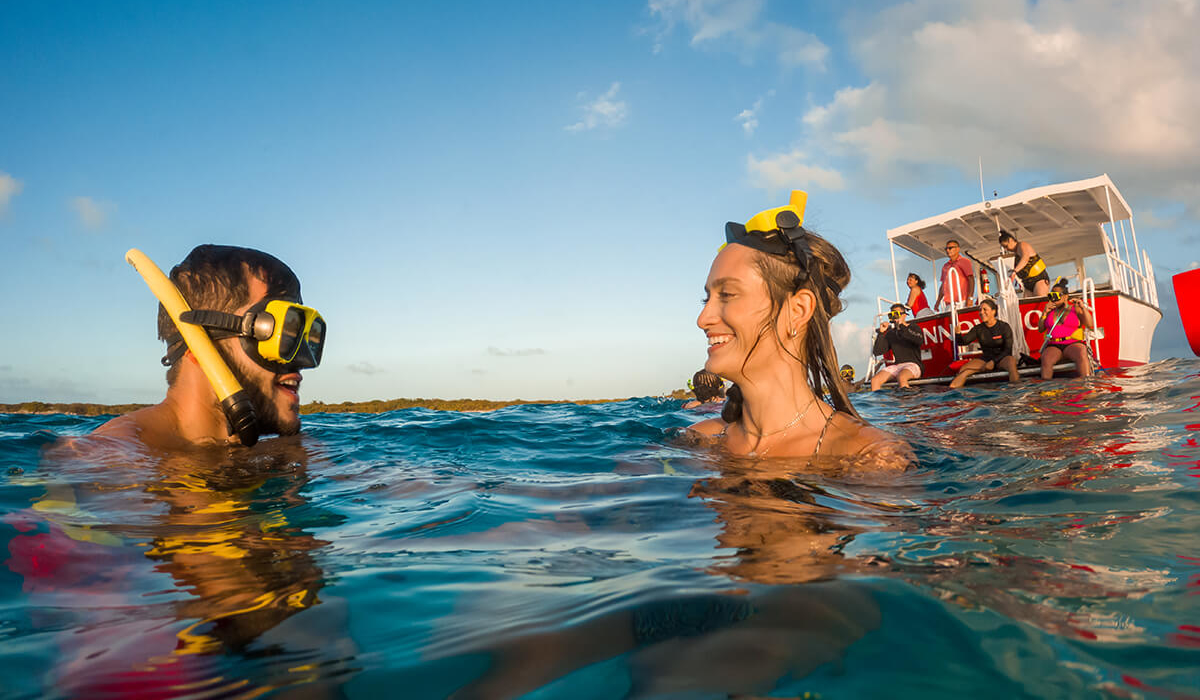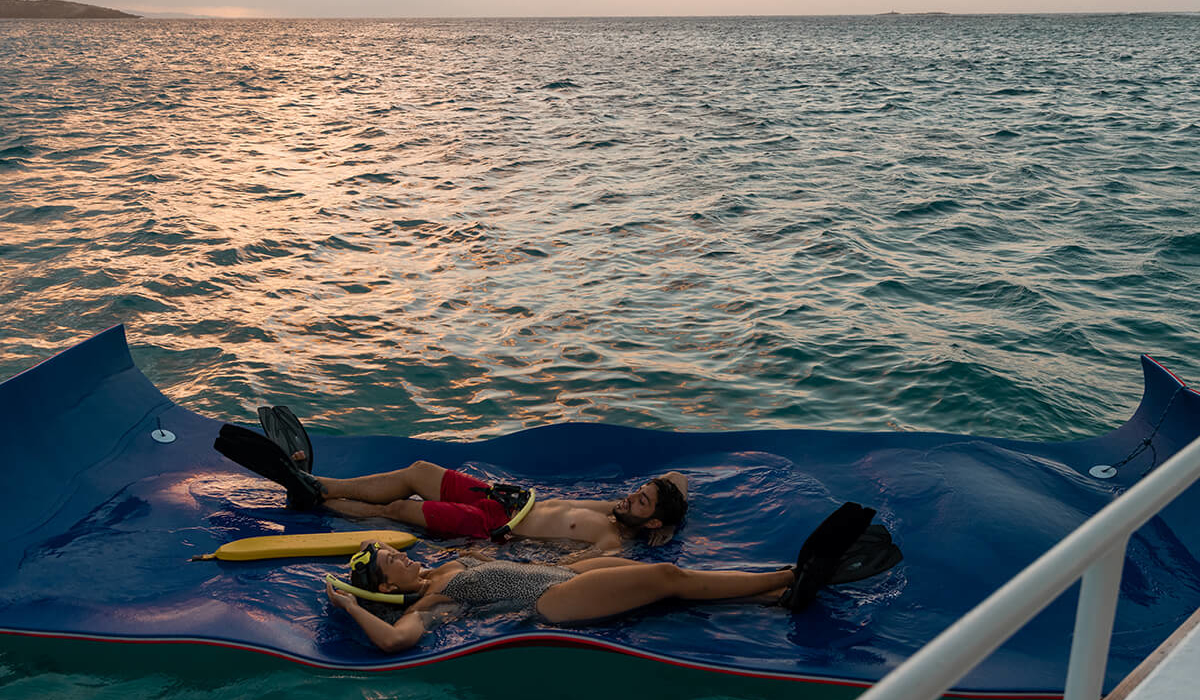 SNORKEL & BEACH TOUR DETAILS
WHAT OUR GUESTS SAY
Cassie S
The staff was very friendly. The experience was enjoyable for the whole family. They worked with the children on board to help teach them about sailing and snorkeling.
Ron L
We have done many snorkeling tour in various places, this tour tops our list. Most "sailing" tours only go to the snorkeling site with the engine running. This tour sailed to and from the beach. We snorkeled at two places and had a two-hour stay on a great beach. Lunch was great and we had plenty to enjoy.
I highly recommend Fun Cat Catamaran if you are in Puerto Rico.
MLHoner
We have had a great trip to Puerto Rico and by far, the best thing we've done is spent a day on the Fun Cat Catamaran with Capt. Jim and his crew. They were all outstanding!!! The ship was beautiful. The equipment was top notch. The lunch buffet, snacks, and drinks were all delicious. The Pina Coladas were awesome!!! And all of the places we stopped were amazing. Do this tour – you will not be sorry!!!