Discover the glowing waters of Laguna Grande
Pilot your mini speedboat to the best snorkeling reefs
Kayak, snorkel, and swim with turtles in a full-day trip to Culebra Island
The best of Puerto Rico's natural wonders in a full day of adventure
An all-inclusive sailing and snorkeling day in pristine blue waters
Ride your first wave with the best instructors in the East Coast
Best Puerto Rico Tours & Excursions
Puerto Rico is among the world's most famous vacation destinations, and for a good reason. From the breathtaking bio bays and the white sandy beaches to the only national rainforest in the country, you can never go wrong when you choose Puerto Rico as your next vacation destination. Here at Kayaking Puerto Rico, our knowledgeable staff is on standby, ready to help you explore Puerto Rico's beauty more than ever.
Whether you want to explore the unique geological formations of this enchanted beach, discover the vibrant underwater life, or enjoy breathtaking views of the surrounding mangroves and turquoise waters as you sunbathe, trust us to take your Puerto Rico excursions to the next level!
Welcome to the Best Tours and Excursions in Puerto Rico
Discover the beauty and adventure of Puerto Rico with our top-rated excursions and tours. Whether you plan a thrilling adventure, cultural experience, or a relaxing escape, we have the perfect tours and excursions. Come with us as we explore some of our top-rated Puerto Rico tours and excursions.
Explore El Yunque National Rainforest
One of the top attractions on this beautiful island is the El Yunque Rainforest. This fantastic site-seeing adventure is an entire day trip that allows you to explore the only tropical rainforest in the US. The El Yunque National Rainforest covers approximately 28,000 acres of lush vegetation, breathtaking scenery, and diverse wildlife.
During your El Yunque National Rainforest excursion, you will have the chance to discover a diverse range of animal species and plants, including more than 50 species of orchards and over 240 species of trees. This tropical rainforest is also home to several species of birds, amphibians, and reptiles.
You can explore the beauty the forest offers on foot along a network of trails. The hiking trails in El Yunque range from easy to strenuous treks. Among the most popular trails to explore include Mount Britton, La Mina Falls, and Big Tree.
Count on us to help you explore La Mina Falls, one of the most popular attractions in the El Yunque National Rainforest. La Mina Falls is a 60-foot waterfall at the entrance of the forest. You can swim in La Mina's cool and refreshing waters. Don't forget to take many pictures of the waterfall so that you can share them with the world.
After La Mina, we'll also help you explore Big Tree. Big Tree is a large tree that offers picturesque views of the surrounding landscape and lush vegetation. If you prefer a challenge, then Mount Britton is waiting for you. We have to warn you Mount Britton can be a challenging hike.
El Yunque National Rainforest offers more than just sightseeing and hiking. You will also have the chance to enjoy wildlife watching and camping. In addition, it's among the best places to picnic with your significant other or friends. With many species of birds, such as the Puerto Rican parrot, the forest is also the right spot for bird watching.
Discover the Magic of Bioluminescence in Puerto Rico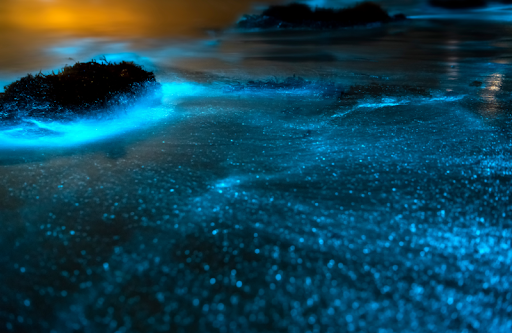 Did you know that there are only five bioluminescent bays in the world? You will also be excited to learn that three of the five bio bays are in Puerto Rico. Bioluminescence is a phenomenon that occurs when marine vertebrates and invertebrates emit light through a chemical reaction. This Caribbean island is home to Mosquito Bay, La Parguera, and Laguna Grande bioluminescent bay. Each bay has its unique features and characteristics.
La Parguera, located on the southwestern coast of Puerto Rico, also has several bioluminescent bays, including Bahia Mosquito and Fosforescente. You must take a boat tour to get to the bays at night. Laguna Grande is located in Fajardo, 50 km from San Juan. The best way to experience the bio bays of Fajardo is through a guided kayak tour. Like all the other bays, it's best to tour the island on a moonless night.
Mosquito Bay, located on Vieques Island, is probably the most popular bio bay in the world. It's known for its high concentration of bioluminescent dinoflagellates. Many also prefer it due to its proximity to the old San Juan Metro Area in Puerto Rico. In fact, it will take you around one hour from San Juan. These microorganisms emit a blue-green glow at night when agitated. They light up the bay at night, providing an unforgettable experience. Our guided tours provide the perfect way to experience the magic of bioluminescence in Puerto Rico. Also, count on us to keep you safe as you experience nature and enjoy the excursion.
Snorkeling in Puerto Rico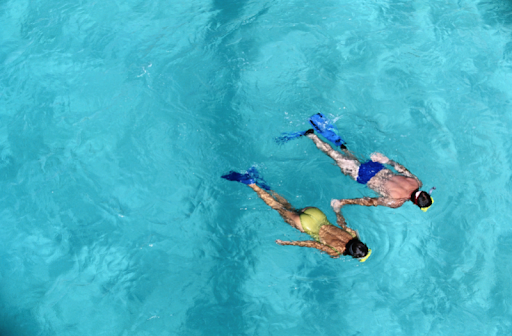 If you are searching for the best snorkeling spot, your search should start and end with Puerto Rico. This enchanted island is among the world's best snorkeling spots due to its clear waters, diverse marine life, and various snorkeling spots. But before you grab your snorkel and head to some random beach, take your time to find a team that understands snorkeling. Here at Kayaking Puerto Rico, snorkeling is our specialty. We have the boats and experience required to ensure you experience snorkeling in Puerto Rico more than ever.
Our mini boats adventure and sightseeing tours have been carefully curated for you. And not only that, but you will also have your mini speedboat. You don't need a captain's license to ride a speed boat. Throughout the excursion, our convoy will lead the way through a network of stunning cays throughout the island. Once you find a perfect white sand to chill and enjoy the scenery and underwater life, stop and take your time to explore Puerto Rico's enchanting beauty. It's also an excellent opportunity to unwind as you enjoy snacks and refreshments. Your mini boat will be loaded with plenty of snacks and refreshments.
Snorkeling on Culebra Island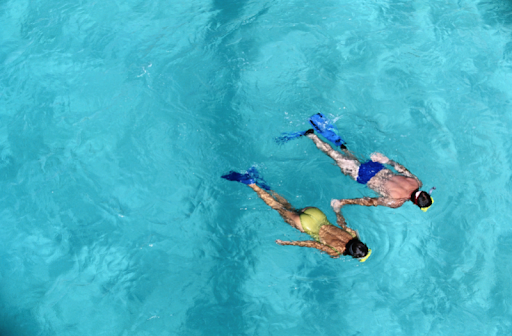 Culebra Island is every snorkeler's paradise. Located off the east coast of Puerto Rico, Culebra is home to abundant marine life, clear turquoise waters, and various snorkeling destinations. And our Culebra island snorkeling day trip excursion has been curated to help you experience all this picture-perfect island has to offer. Whether you are a novice snorkeler or a beginner, Culebra has something to offer to everyone.
One of the most popular spots in Culebra is Flamenco Beach. The beach is home to a diverse array of marine that can be seen through the clear and shallow waters. During the trip, swim amongst the schools of colorful fish, turtles, and vibrant coral formations. For the best experience, we highly recommend visiting Flamenco Beach early in the morning when the waters are still clear and calm.
Tamarindo beach is also an excellent snorkeling spot, especially for visitors who want to avoid crowds. It's famous for its diverse marine life, including turtles, schools of colorful fish, coral, and hawksbill turtles.
Carlos Rosario Beach is just the perfect spot for snorkelers who want more intimate snorkeling. This secluded snorkeling spot is home to an array of corals, schools of fish, turtles, and other marine life. Our experienced staff will check the currents before you dive in to ensure safety. They will also provide lessons to guarantee security and ensure you get value for your money. Above all, they will always be close to you so you can focus on snorkeling alone.
Snorkel and Beach Safari
Our day trip snorkel and beach safari are among the best ways to explore Puerto Rico's sandy beaches and fantastic snorkeling spots. The good thing about this trip is that it allows you to discover the uninhabited islands of Puerto Rico, from Icacos Island and Fajardo to Culebra Island. Party, soak up the sun, or enjoy the breathtaking views of the Puerto Rico coastline as we navigate through the clear and turquoise waters.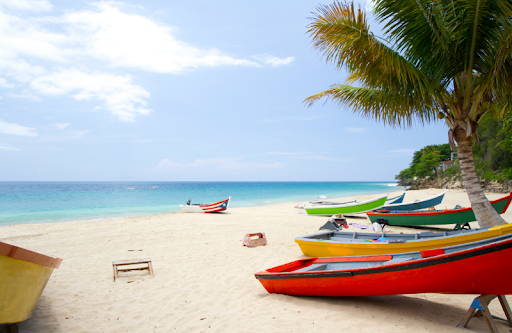 Once we get to your favorite snorkeling spots, don't hold back. Wear your snorkeling gear and snorkel amongst colorful schools of fish, breathtaking coral reefs, and other vibrant marine ecosystems. We will also stop at your favorite Puerto Rico beach so you can swim, play on the beach, make sand castles, or sunbathe as you enjoy an unlimited buffet with rum drinks, soft drinks, and guava coladas. If you are looking for the perfect excursion for your family, the Innovation snorkel adventure tour is just what you need.
FAQ
What is the Perfect Time to Visit Puerto Rico for Tours and Excursions?
We highly recommend visiting this enchanted island during the dry season, which starts in December and ends in April. During the dry season, temperatures typically range from 75°F to 85°F. That makes it the ideal time for outdoor activities like beach excursions, snorkeling, hiking, and scuba diving. Also, Puerto Rico receives the least amount of rainfall during this season. As such, you won't have to worry about cancellations or disruptions due to bad weather.
However, the dry season also has its downsides. For starters, it is the peak tourist season in Puerto Rico. That means you will have to deal with larger crowds and higher prices. In order to avoid the large crowds and the high prices, visiting during the shoulder season, which runs from May to November, is best. The weather is still warm, and there are fewer tourists. Even so, you might experience occasional disruptions or cancelations.
The best time to go to Puerto Rico for trips and excursions will depend on your travel style and preferences. Regardless of the time you plan to travel, always take your time to check the forecast before leaving home.
What are the Must See Tours and Excursions in Puerto Rico?
Due to all that it has to offer, Puerto Rico receives thousands of visitors every year. Among the must-see tours and excursions in Puerto Rico include:
The El Yunque National Rainforest

The Bioluminescent Bays

Old San Juan

Icacos Island

Culebra Island

Luquillo Beach and more
Are Puerto Rico Tours and Excursions Expensive?
The truth is that the cost of Puerto Rico tours and excursions varies for many reasons. Puerto Rico has something to offer to everyone. If you are looking for budget-friendly options, there are several affordable guided tours in Puerto Rico. There are also plenty of high-end options, including luxury boat excursions and helicopter tours for those looking for more expensive tours. Remember that the cost of your tour and excursion will also depend on the time of the year you visit. Prices are always higher during the peak tourist season.
Are Puerto Rico Tours and Excursions Ideal for Families With Children?
If you are searching for family-friendly vacation destinations, then Puerto Rico should be on your list. This beautiful island is home to an array of family-friendly tours and excursions that are suitable for families with kids. These include historical tours, beach excursions, snorkeling, nature parks, and hiking trails. Always take your time to check the recommended age and physical demands of each tour and excursion before booking.
Are Puerto Rico Tours and Excursions Accessible for People With Disabilities?
While some tours and trips are suitable for people with disabilities, others can be challenging. That's why it's important to always check with the company you have in mind to find out if they have tours and excursions that are ideal for your needs.
Why Should You Book Puerto Rico Tours and Excursions in Advance?
The last thing you want to experience during your Puerto Rico tour is sudden cancellation or postponement. That's why booking your tours and excursions in advance is always recommended to guarantee availability and secure the best deals. Above all, check with your provider to determine if some attractions require reservations.