Snorkeling Puerto Rico – Snorkel & Beach Tour
PUERTO RICO SNORKEL ICACOS ISLAND WITH LOCAL CREW ABOARD THE INNOVATION
Our vessel, The Innovation
Pioneered for Nautical Tourism, it became the first vessel to transport diving and snorkeling tour groups in Puerto Rico. Built in 1970 as replica of a US Navy LCPL vessel. Innovation offers daily snorkeling excursions from Fajardo to Icacos Island, Puerto Rico.
Quick Details:
We offer experiences for small groups: 20 guests max
Duration: 4.5 hrs including check-in and depart daily
Check-in at 8 am or 2 pm
Where: Marina Puerto Chico, Fajardo
We snorkel at Tortuga reef and visit Icacos Island Beach
All snorkeling gear provided
Lunch included
Local rum and non-alcoholic beverages included
Bring sunscreen, towels, swimwear, and cash
SNORKEL AND NAVIGATE ABOARD A LOCAL CLASSIC
Icacos Island is part of La Cordillera Nature Reserve, that is an Island chain of the northeast coast of Puerto Rico. Icacos is now a popular destination for snorkeling and beach combing, it provides great coral reefs formations and excellent white sand beaches of Puerto Rico. The clarity of the water and sandbars attracts boats from mainland Puerto Rico and neighboring islands. This all started back in 1971 with The Innovation, pioneered for nautical tourism in the area. Now the Innovation stands as the Classic and most respected vessel in northeast Puerto Rico. We have back it up with a top notch local crew to provide the most authentic snorkeling experience possible at Icacos Island in Puerto Rico.
Itinerary
Meet us at Marina Puerto Chico in Fajardo, Puerto Rico, where we'll greet you and start the day with local pastries, juice and water. Once the group is ready we'll provide a thorough introduction of our day and of we go to explore Puerto Rico. We'll navigate the boat for 35 minutes to Icacos Island where we'll visit one of the eastern islands of Puerto Rico, Icacos Island.
At Icacos Island, we'll provide guided snorkeling depending on your level of experience and identify the marine species we see. After the snorkeling, The Innovation Bar opens! We'll offer a Deli Style Lunch Buffet to enjoy soft drinks or with Puerto Rico-style rum. We'll also have time for hiking, beach exploration or just sunbathe. We will always be available to give you information about the history and nature of the surrounding areas in Puerto Rico. Main sites during our journey are Vieques Island, Culebra Island, La Cordillera Islands, El Yunque Rainforest and The Fajardo Lighthouse in Puerto Rico.
Snorkel, Party and Chill With Your Group
Celebrate aboard the Innovation! Separate the classic and crew with a deposit and let's talk about the best options to spend the 4.5 hours at Icacos Island, Puerto Rico. Chartering the classic will give your group the flexibility of choosing the times and other of events always keeping in mind that we will be snorkeling first and then we party.
QUICK INFO
Duration: 4.5 Hours
Age: 3 Years and Older
Skill Level: Easy (Beginners)
Food: Light Snacks and Refreshments Included
Location: Icacos Puerto Rico
Launch Site: Puerto Chico Marina, Fajardo
Open: Monday – Sunday
Activity: Snorkeling in Puerto Rico
Transportation: Optional service available!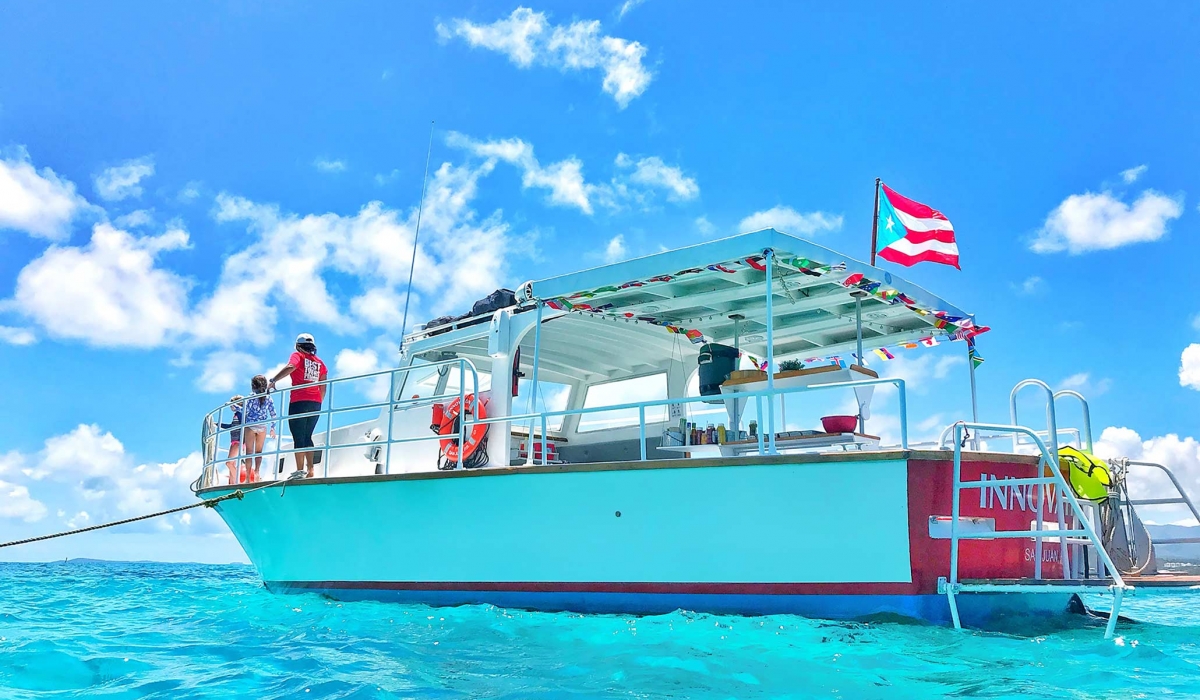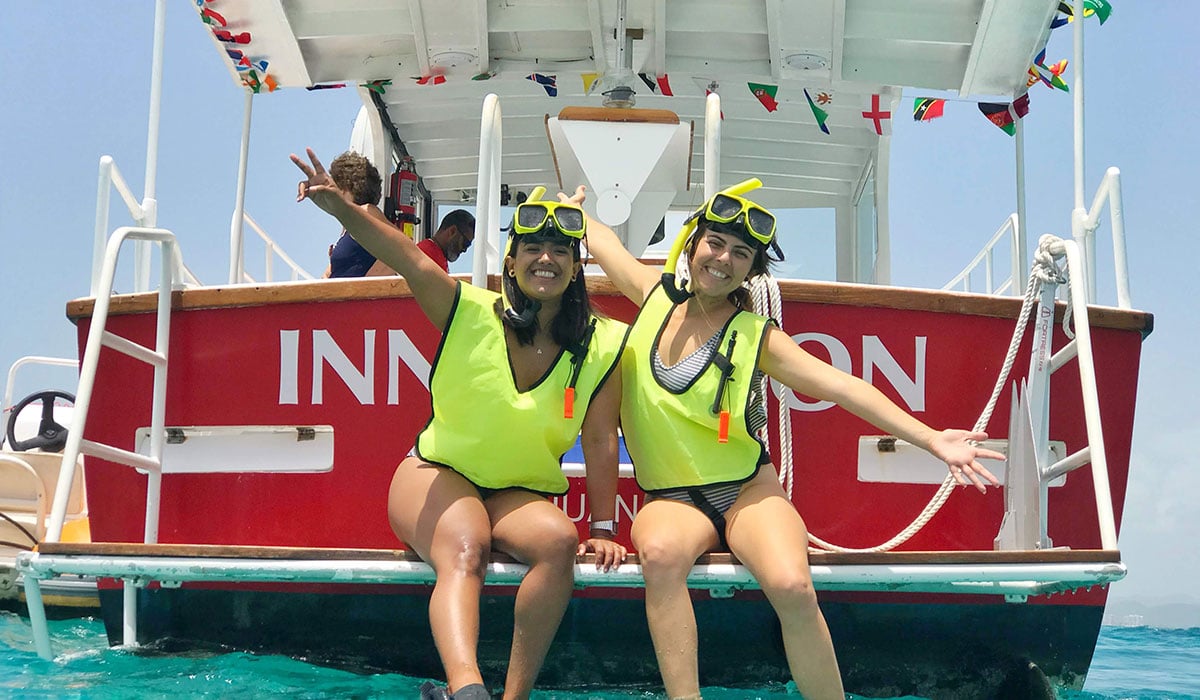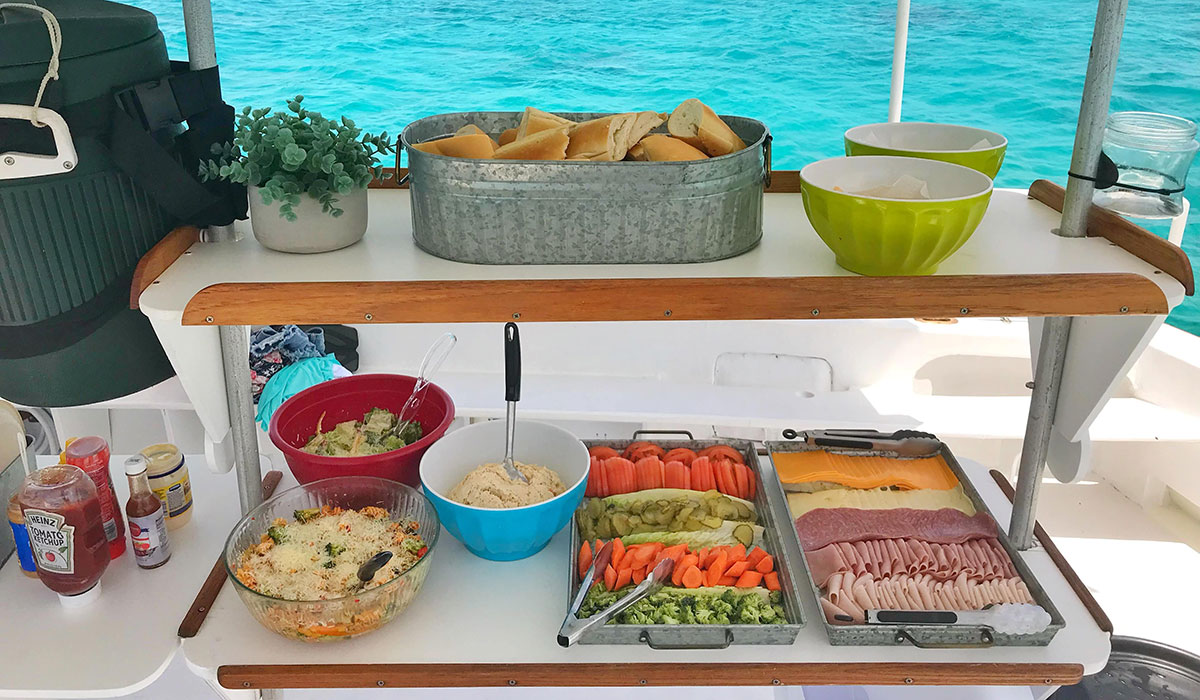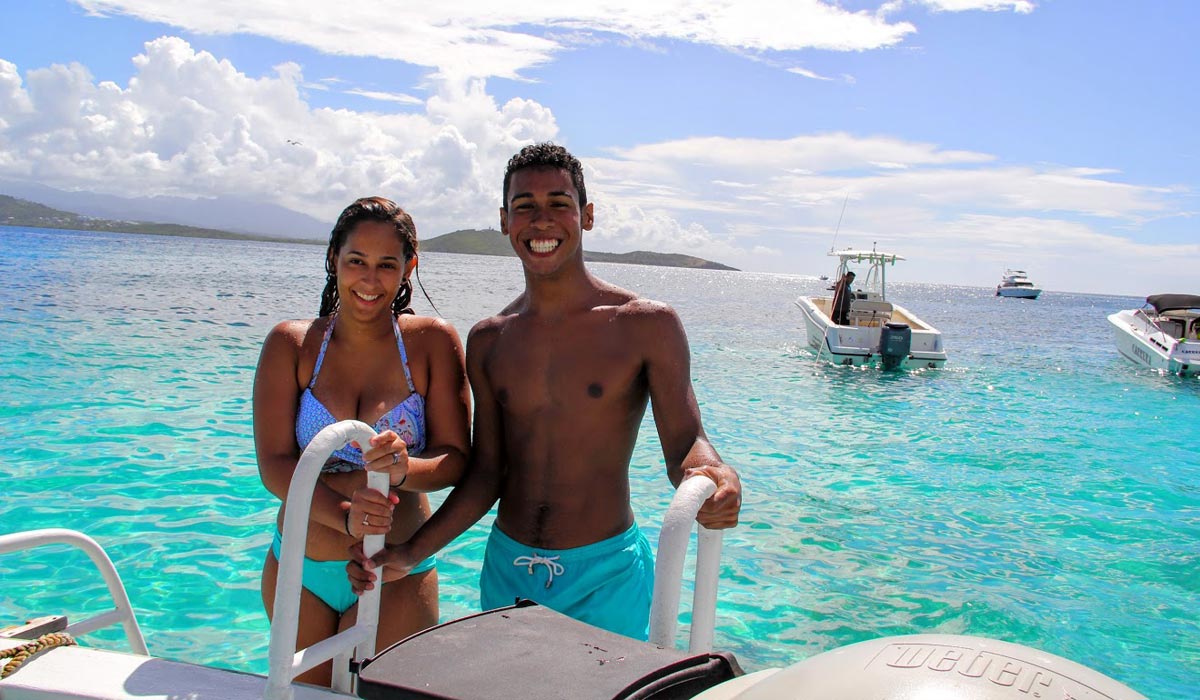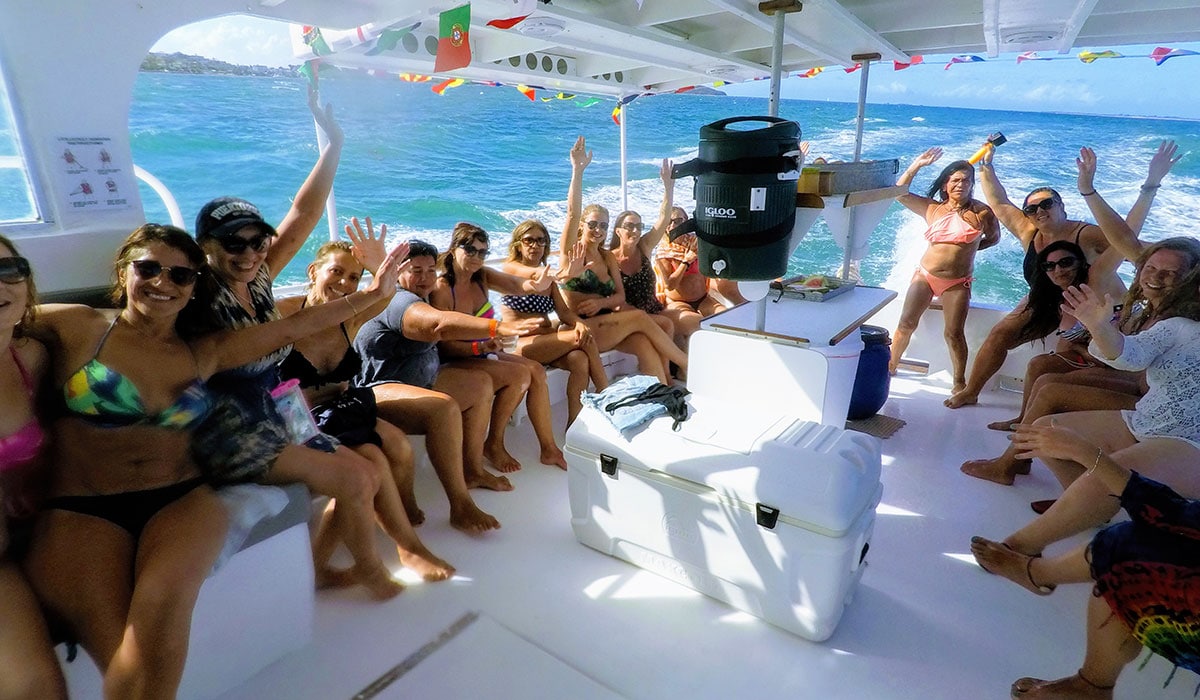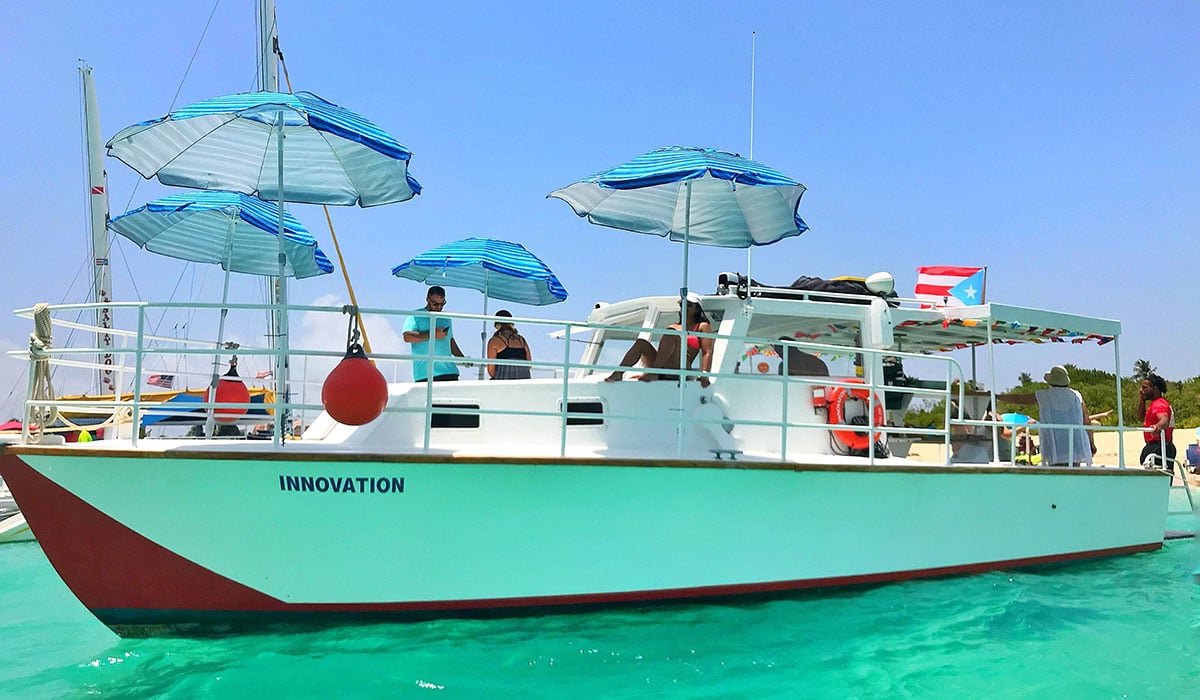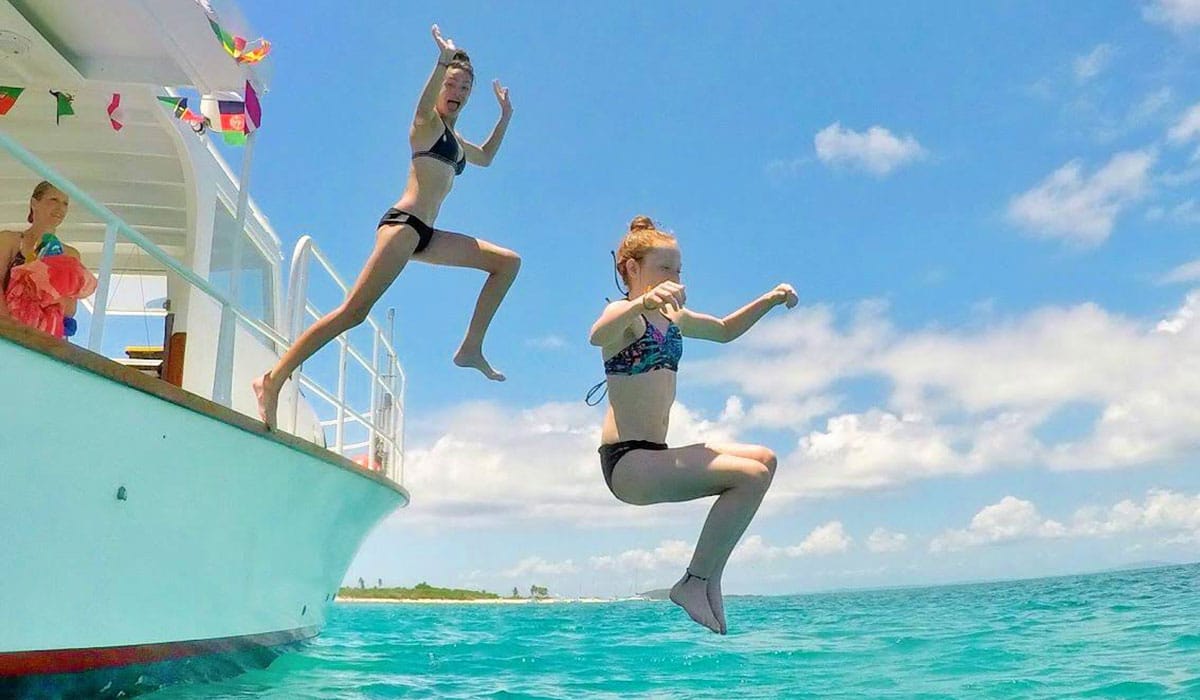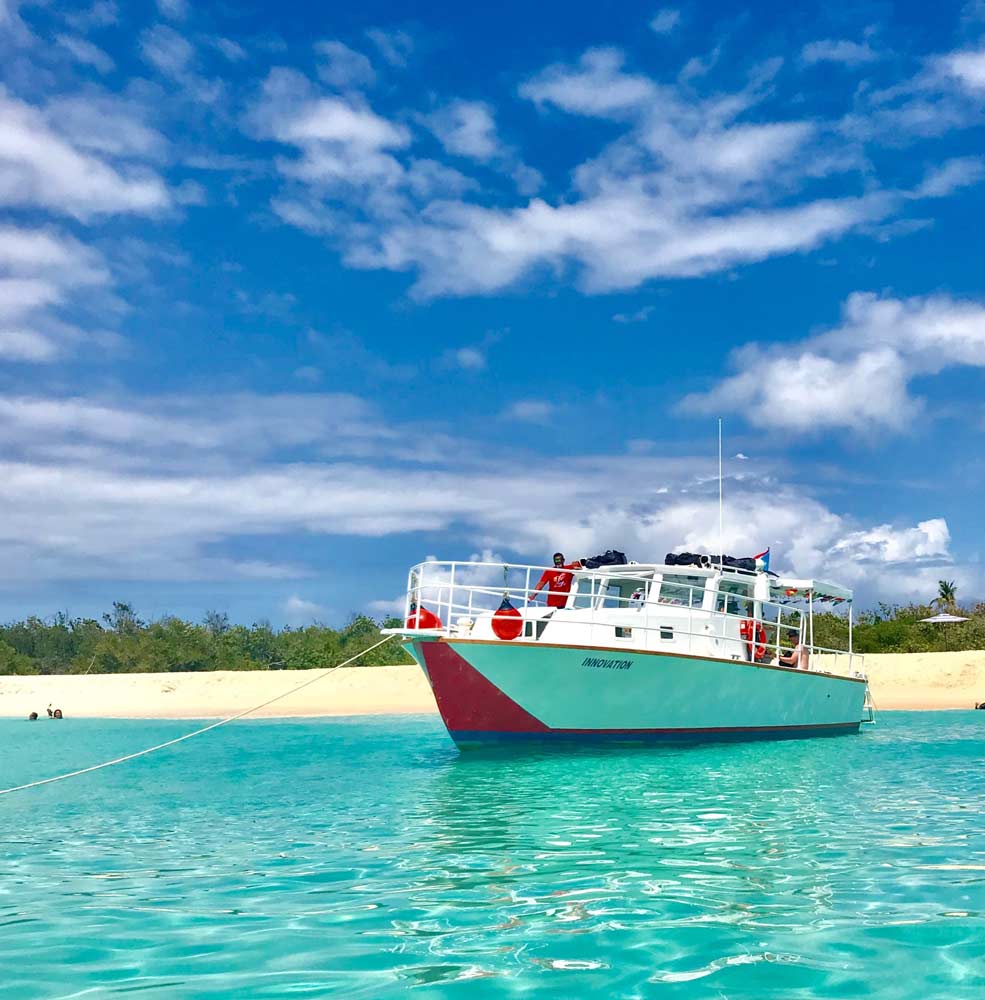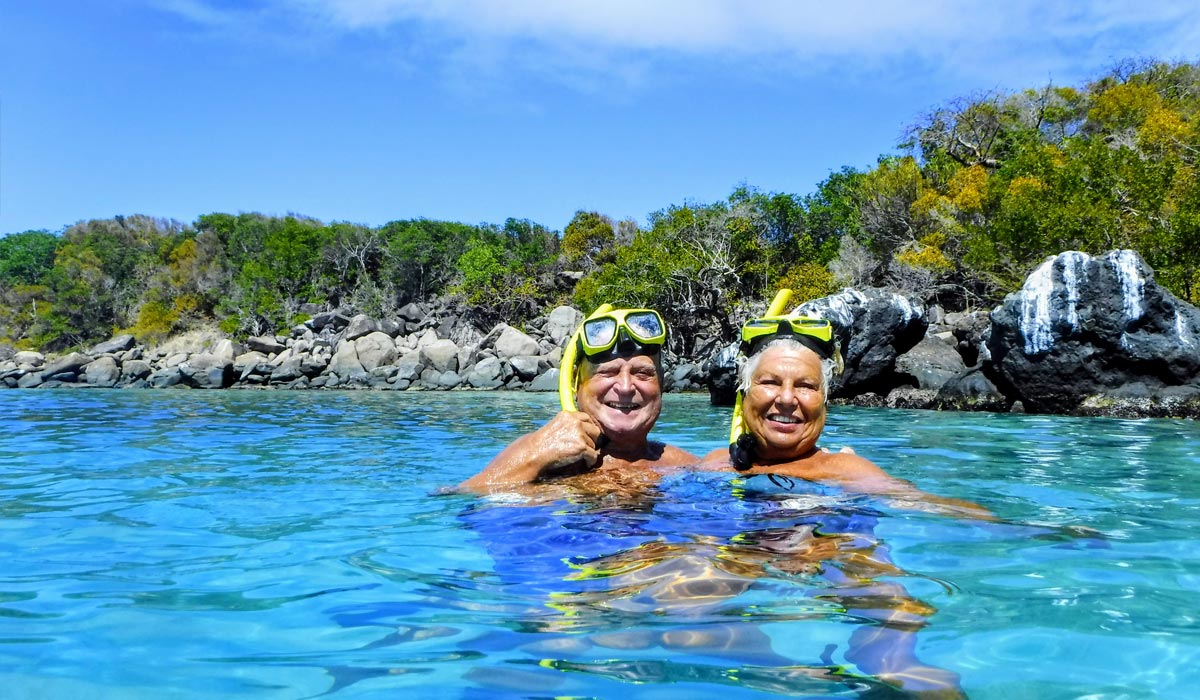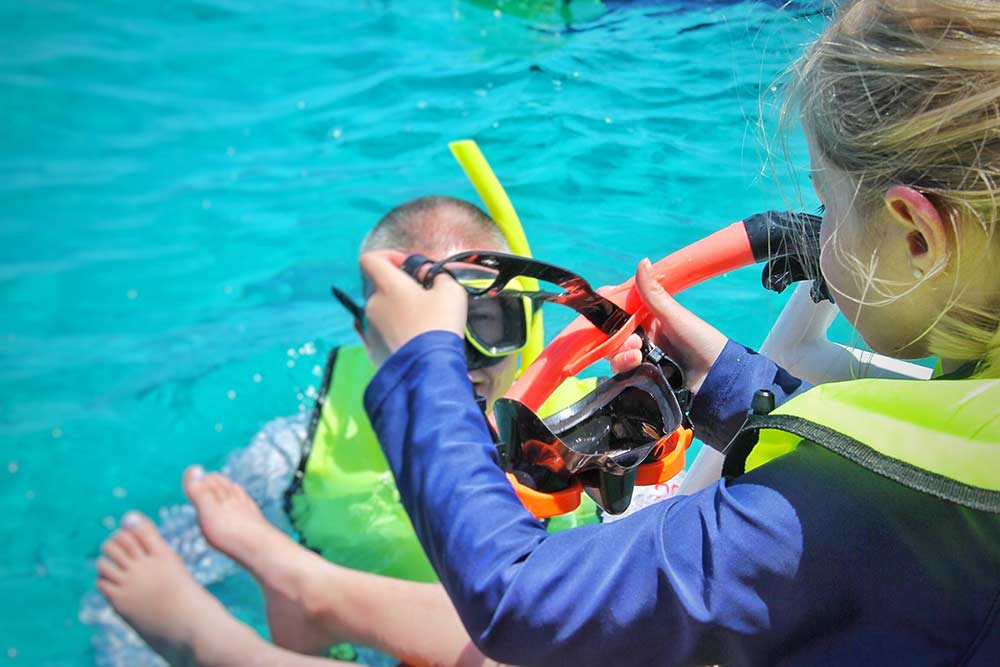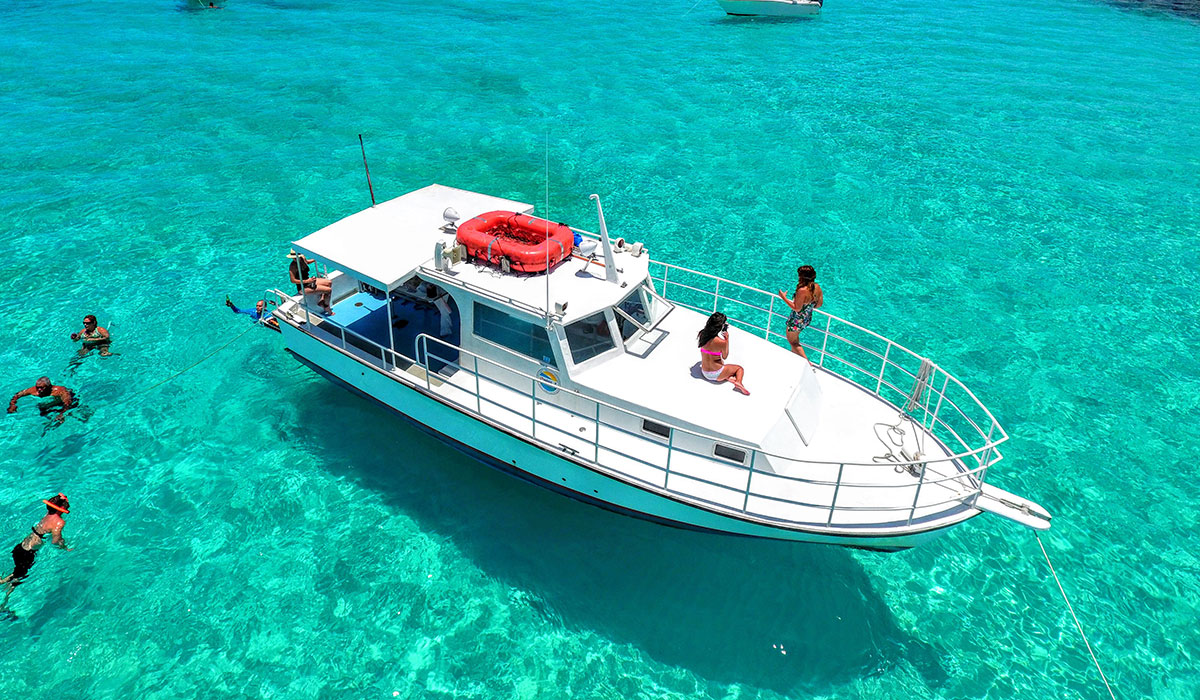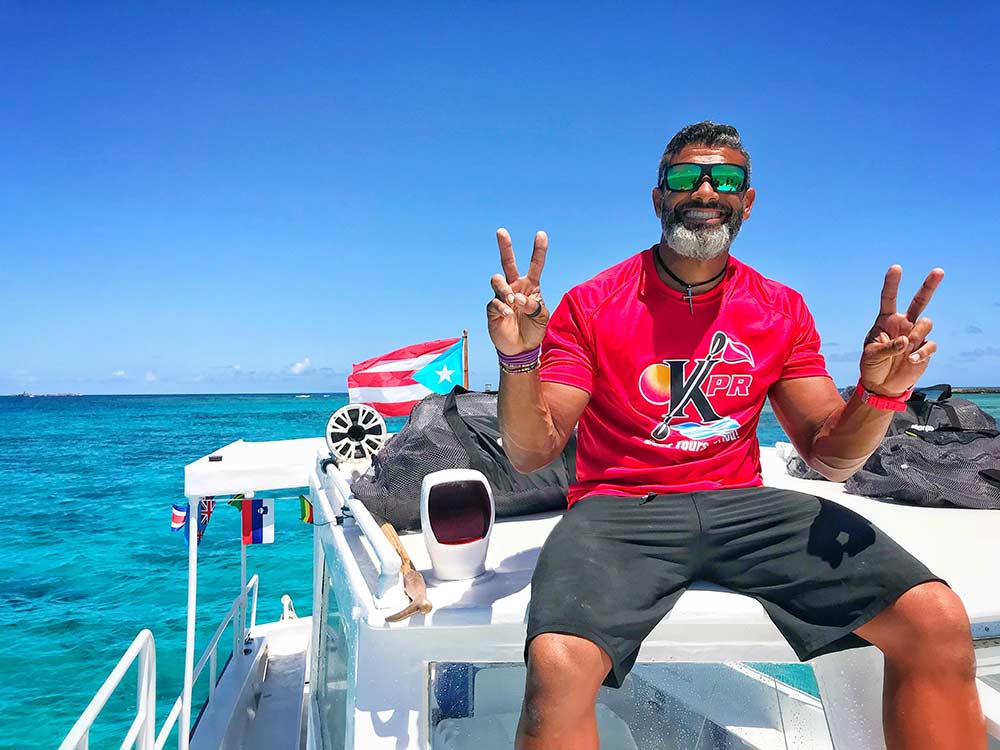 SNORKEL & BEACH TOUR DETAILS
WHAT OUR GUESTS SAY
Cassie S
The staff was very friendly. The experience was enjoyable for the whole family. They worked with the children on board to help teach them about sailing and snorkeling.
Ron L
We have done many snorkeling tour in various places, this tour tops our list. Most "sailing" tours only go to the snorkeling site with the engine running. This tour sailed to and from the beach. We snorkeled at two places and had a two-hour stay on a great beach. Lunch was great and we had plenty to enjoy.
I highly recommend Fun Cat Catamaran if you are in Puerto Rico.
MLHoner
We have had a great trip to Puerto Rico and by far, the best thing we've done is spent a day on the Fun Cat Catamaran with Capt. Jim and his crew. They were all outstanding!!! The ship was beautiful. The equipment was top notch. The lunch buffet, snacks, and drinks were all delicious. The Pina Coladas were awesome!!! And all of the places we stopped were amazing. Do this tour – you will not be sorry!!!